It is almost impossible to survive without the internet these days. It has got so many roles to play in our day to day lives, and we don't even realize it.
Things become so much easier and effortless when you are connected to the internet. With more and more items getting incorporated in the IoT ecosystem, you can see the envelope being pushed every day.
However, it comes with some possible threats too. The biggest threat being the breach of privacy. You never know how many companies, organizations, and groups are aware of what you do on the internet.
The news of leaked personal information or some organization compromising the privacy of its user keeps surfacing now and then.
While enterprises have monetary goals when it comes to them showing interest in your privacy, the government agencies which want to know everything about you in the name of national security.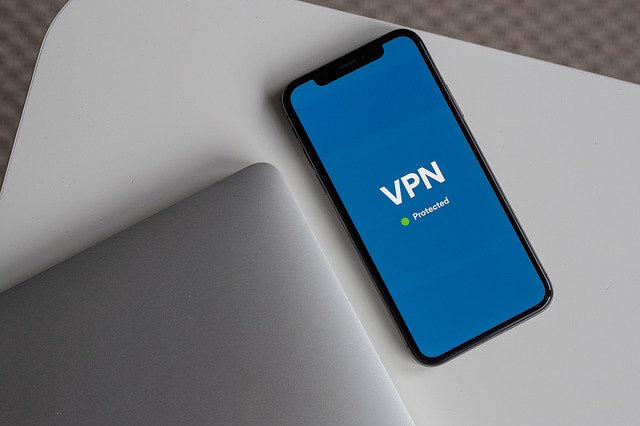 Finally, there are anti-social elements trying to leverage your personal information for their personal gains.
We can go on ranting about the threats on your privacy, and the ways you are unsafe on the internet, but we think everyone has got some idea of how they are not safe on the internet.
We want to, in fact, talk about one of the possible solutions to this issue, that is VPNs. And we want to discuss VPNs for a particular use case, on mobile devices.
Not all mobile VPNs are VPN
This seems like a good premise to begin. If you search for VPN in Play Store, you will find tons of listing, claiming to be virtual private network applications, claiming to take care of your online security, and claiming to bypass a lot of geo-restrictions for you.
In reality, most of these applications will only get you through some of the geo-restrictions, but in exchange, they may put your privacy at more risk than before.
A VPN encrypts all your online traffic and then transmits it through secure protocols to one of their servers, and then from this server, the information is relayed as regular internet traffic.
The destination servers getting this traffic will not be able to make out the source of the traffic, that is your website. The encryption and protocol will even eliminate the danger of someone tapping into the traffic in between.
However, the VPN service provider will still know about all our online activities, and if the service provider is not reliable, then all the measures go down the drain.
A lot of the VPN applications you see on the Play Store are not so reliable one. You will find a lot of them selling out all your personal information to the highest bidder.
The bidder will obviously try to make more money out the information, and that cannot be good news for people concerned about their online privacy.
A lot of them will even miss the necessary encryption to keep your information out of the reach of tappers.
How to choose a VPN application for mobile
We are assuming that the reason you are looking for a VPN application for your Android device is that you have a genuine concern for privacy.
The one thing you need to make sure before getting any such application is how does the service provider propose to treat your online information. If their privacy statement is fishy, vague, or very small, then you should go looking for some other application.
Then you can examine the security measures it provides. It should have robust encryption, secure protocol, and strict no-logging policy for starters.
You should always try to stay away from VPN applications available for free. They need to make money out of the service they are providing you. And if they are not asking for it from you, then you can never be sure what is it that they are selling to make money.
Which VPN applications to trust
We have noticed that VPN applications which do well for desktops and other devices are the ones which end up doing well for Android devices too.
Here are some honorable mentions
ExpressVPN: This VPN is usually one of the table toppers in most cases, and it is no surprise that it is suitable for Android devices too.
More Info: Read Review | Visit Website
CyberGhost: With CyberGhost, you can expect to stay secure and bypass a lot of geo-restrictions. It will provide you both anonymity and safety on the internet.
More Info: Read Review | Visit Website
NordVPN: With NordVPN's vast server network, you will be able to get across most of the regional firewalls, and all of this will happen without compromising much on speed or quality of the connection.
More Info: Read Review | Sign Up Free Trial!
IPVanish: It is yet again, one of the better performers when it comes to Android applications. You will not get as many server locations as in the above cases, but there would be no compromise on the security front.
More Info: Read Review | Visit Website
VyprVPN: With VyprVPN, you will not have to worry much about unsafe public Wi-Fi networks. You can use all of those open networks you come across on airports and cafes without the fear of someone tapping into your personal information.
More Info: Read Review | Visit Website
We have put together a list of most downloaded VPN applications available for Android devices. However, you should keep in mind that the number of downloads can never be a suitable parameter to judge the quality of an application.
It is just that these applications are arranged based on that metric. Feel free to try finding out if the most downloaded ones satisfy the criterion for a useful VPN application or not.
Notes:
Data last updated on 15th January 2019.
Google searches shows global search volume for particular product as per last date mentioned.
File size "Varies with device" for some apps because they have different files offered according to Android license version.