Pros: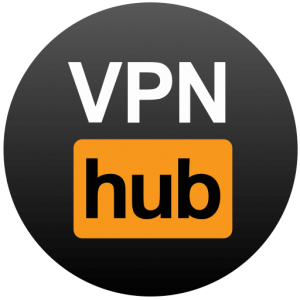 No logs stored: They do not save any user logs and delete most IP related info once the connection breaks.
High-quality encryption: They have used the latest encryption ways to secure the connection.
Multiple protocols: The support for various protocols and encryption type is available.
Limited P2P support: The users can use the P2P function too and check which servers provide better speed for the same.
Kill Switch: Kill switch function is available as extra security.
Inbuilt DNS and IPv6 protection: The DNS leak and IPv6 protection are inbuilt available.
Multiple connections – A single user can connect up to 5 devices at a time.
Cons:
Less Informative UI: The UI even though simple lacks many descriptive options that highlight its features.
Jurisdiction: The jurisdiction lies in the US, one of the five-eye nations and can be costly at times.
Third-party Involvement: The third-party involvement in free and partially in the paid version is not forgivable, especially when they are one of the biggest data collection agencies.
Limited Customer Support: customer support is only present via Email contact.
No router support: Separate router configurations are not available.
Limited platform support: Smart TVs, routers, gaming consoles are not supported as of now.
Slow bandwidth: The bandwidth is very slow when compared to other equivalent products.
Official Website: Visit Website
Overview
| Quick Overview | |
| --- | --- |
| Protocols | OpenVPN (both TCP and UDP) |
| Platforms | Mac, Windows, iOS, Android |
| Jurisdiction | Cyprus |
| Logging | No Logs |
| Encryption | AES 256-bit |
| Connections | 5 Connections |
| Locations | 48 Countries |
| Servers | 800+ |
| Support Options | Support Ticket |
| Pricing From | $ 6.99/mo Billed For 12 Months |
| Guarantee | 7 Days Money Back |
| Free Trial | 7 Day Free Trial |
| Website | Visit Website |
Tired of constant Ad targeting by various companies, worried about someone sniffing your internet activities or just got your password leaked on an unencrypted public connection? All these things are worrisome, and most internet users are not aware of it.
One of the ways to avoid above delicate leaks is using a VPN service. A VPN is a software that connects the client-side machine to the server side via an encrypted tunnel. The server can mask the identity of the client and provide encryption to secure his data.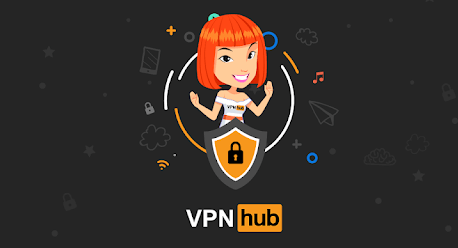 By using a VPN service, one can avoid the Ad targeting, save your browsing habits from falling in the hands of intelligence agencies or any malicious hackers, preventing data leaks over a public WiFi, etc.
VPNhub is one of the software that provides the VPN service. Being headquartered in the USA, and operated by Appatomic Ltd, VPNhub has gained quite a popularity in recent years.
VPNhub comes with features like an encrypted proxy, Kill switch, public WiFi protection and many more.
In this review, we will take this VPN service through some severe tests and find out if they have provided excellent services or not.
Servers

The more servers a VPN has, it will have many advantages like lower connection speed, higher bandwidth, lower traffic loads, etc.
Most top VPNs have thousands of servers across the globe to distribute the traffic accordingly and give all users an unbiased service experience.
VPNhub has servers spread across 45+ countries, and many countries have several dedicated servers. The most prominent ones like USA, UK, Canada, etc. have multiple servers.
As for now, there are several countries where the VPN service is blocked like Iran, North Korea, UAE, Qatar, etc.
The users can see the server load on each one by selecting the chose server option on the main dashboard and connect accordingly to get better performance.
The server performance was average in our reviews. The connection speed was good, but they did not perform as expected in bandwidth speed. Even though we tried the servers with the lowest traffic load, the results were mediocre.
VPNhub can try tweaking some of these servers in popular locations and try to improve them to provide much better bandwidths and cope with high traffics.
The jurisdiction of the company lies in the USA. USA is the leading member of five-eye nations coalition, which collect, monitor and exchange the internet activities of their citizens for surveillance purposes.
This combined with involvement of third parties like google, twitter can leak some of your identity to these agencies. However, they assured us that they do not store any personal identifiable logs, so the law agencies cannot force any user identity from them.
Privacy Policy
What is the surveillance department knocks on your door next-day after you browsed the dark web just for kicks? Or even after using VPN, you become a victim of Ad targeting and receive pop up of product you just searched even with the VPN turned on.
Such incidents occur when the VPN providers exchange the information stored on certain IPs and indulge in data exchange with third parties and advertisement companies. In such condition, using a VPN is futile.
To avoid this, one must look into the privacy policies of the VPN service providers. These privacy terms will help you clarify where and what kind of data is collected and later exchanged by the service providers.
We also went through the privacy policies of VPNhub. VPNhub claims to use two methods for data collection, viz. direct data collection and interaction-based collection.
Direct data collection involves taking information of users Email ID and contact info for account maintenance and customer support purposes.
Interaction-based data collection is subtler and collects data over time along with app usage. This method collects data in the following ways: –
App launched but before not connected– They and their third-party affiliates collect user ID, mobile ID, system info, etc. to initialize the connection to the app.
Connection ON VPNhub VPN- They Log the IP address of the client once the connection is successful. This IP is immediately encrypted and anonymized and later deleted once the connection turns off. They do not store any logs traceable to a users' IP.
Usage Data- They do not store any usage data back traceable to any user. They do not associate any domains, websites or apps to single users based on their activities while using the VPN service.
Transaction Logs- They store transaction logs like client info who purchase the premium subscription and which services they are acknowledged to base don their subscription status.
Aggregate Usage- They collect certain usage log data, non-traceable to the user, for monitoring purposes like server traffic, load redirection, abuse of service, etc.
Even though the privacy policies seem strict, they share certain data with their third-party advertisers. These advertisers collect some usage data via application and cookies.
VPNhub claims not to be responsible for this third-party collection act. These third-party ads for free users can collect confidential user data like device ID, IP, etc. which can reveal user identity.
This should have been avoided by VPNhub at all costs. Targeting ads are fine for free users but allowing third-party to access critical user info is privacy breach to be sure. These data are exchanged between Mo Pub, Google analytics, Appsflyer, etc.
They claim that these agencies can be opted-out, but that is just not possible. Intelligence agencies regularly collaborate with these agencies to collect data on citizens.
Overall, for paid users, these third-party interactions are limited, but for free users, it can be a nightmare.
No matter what the cost, be it for free or premium users, no data must be exchanged with third-party companies by any service that claims to provide you anonymity.
From our end, we would like VPNhub to resolve such ties with any agencies and allow the No-Log, No-Exchange policies to be implemented for all users and restrict any third-party data collection, be it any small or insignificant.
Connection Time Analysis
| Trial No | OpenVPN | IKEv2 |
| --- | --- | --- |
| | Time to establish a connection | |
| 1 | 8.82 | 3.3 |
| 2 | 12.47 | 2.13 |
| 3 | 13.32 | 2.61 |
| 4 | 7.47 | 6.36 |
| 5 | 7.9 | 8.81 |
| Avg Time (seconds) | 9.9 | 4.65 |
There are times when you just look at the rotating connecting animation on the VPN dashboard, and it keeps circling for minutes. Such experience can frustrate most users, and so we need to confirm this via tests that a VPN service is fast enough to connect the client and the service providers' servers.
Connection Time Analysis is a test in which we measure the time of a successful connection of the client's machine to the encrypted servers. This time is averaged for some iterations of connecting via auto-select option and gives us an idea of how fast the servers respond, and which server is best for the users based on their proximity.
In our tests too, we used the auto-select option and tracked the time for a successful connection over two different protocol VPNhub provided.
For OpenVPN protocol, the connection time was averaged to 9.9 seconds, and for IKEv2 connection, it was 4.65 seconds averaged for an auto-selected connection.
The results showed that IKEv2 connections are a bit faster than OpenVPN. This is because IKEv2 had only 128bit CBC encryption whereas OpenVPN had 256bit encryption.
Same results were obtained on various other servers other than auto-selected ones.
For a great VPN, connection time is generally averaged to around 3 to 5 seconds. In our tests, VPNhub gave us a good connection speed and so has passed the connection speed test.
Bandwidth test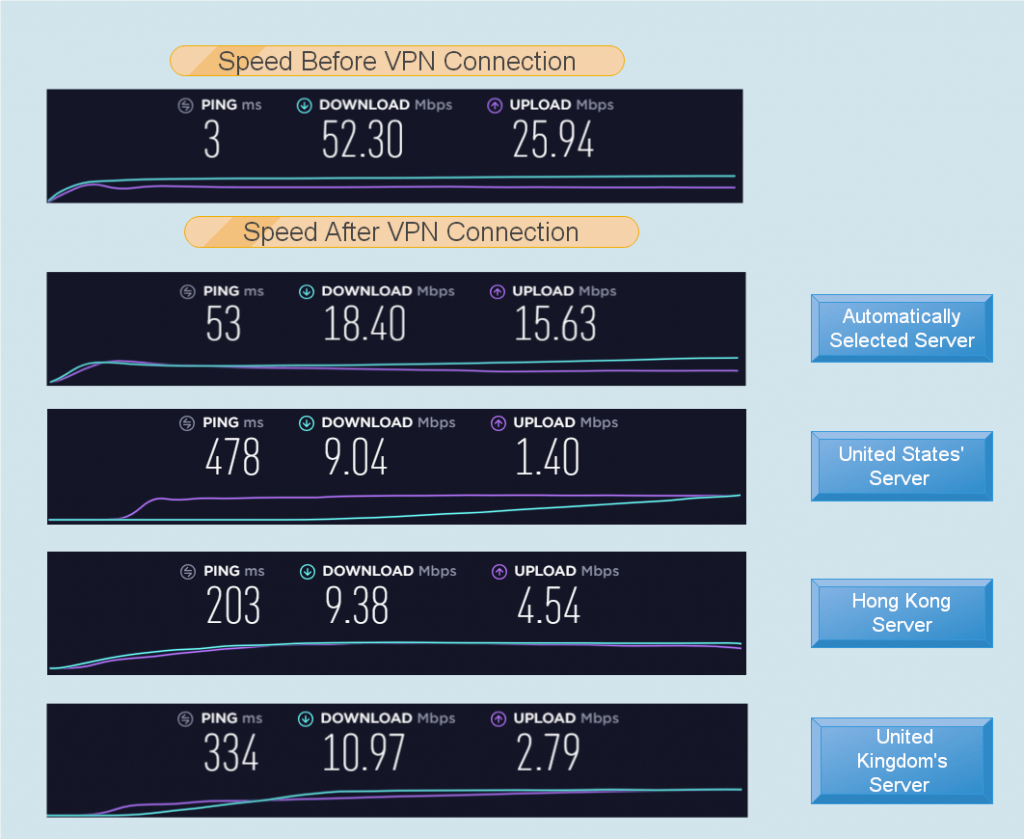 Waiting too long for a webpage to open or a small sized download to be finished? Bandwidth issues are more common while using a VPN service.
For an encrypted connection, the bandwidth is reduced mostly due to the encryption process and server changes. The more such servers you connect, the more downgrade of your bandwidth will occur.
For this purpose, we carry out a bandwidth test which yields us results that help us identify if the VPN servers have the capacity to give a good bandwidth speed and how their performance differs when they are at high traffic load.
As usual, we used the default auto-select option of VPN to identify the closest server and choose it for connection.
In our test for the above option, the download speed was reduced by 64.81%, and upload speed was decreased by 39.7%. This showed that the default server chosen was average.
After that, we tested the most popular servers like USA, UK, and Hong Kong. For the USA, we got an 82.7% reduction in download speed and 94.6% reduction in upload speed.
For the UK, the reduction was 79.02% and 89.2% reduction in download and upload speed, respectively. Similarly, for Hong Kong, it was 82.06% and 82.4% reduction in download and upload speed, respectively.
The results across various servers were similar. The speed reduction was considerable when compared to other giants in the VPN market like NordVPN, ExpressVPN, etc., who provide only a 30-40% reduction in speed.
The servers, even though good at connection speed is only mediocre at bandwidth speed. They need to improve this and take the resultant bandwidth to at least 50-60% for customers to enjoy their browsing and download experience along with added security.
Security
Every VPN has a primary task of providing a highly secured encryption along with good speed. Most of the security features of a VPN are hard to understand for non-geek folks.
Security in a VPN will show the type of encryption a VPN uses, the protocols available, the server security and ability to cope up with speed without giving too much encryption.
VPNhub uses basic security protocols for security like OpenVPN and IKEv2. Both of them are highly secure but have their own limitations and perks.
OpenVPN protocol is generally considered one of the most recommended since it offers not only high encryption but also faster speeds. VPNhub can use either UDP or TCP ports for OpenVPN protocol. This protocol, however, is not so smooth on mobile devices and requires third-party support in some VPNs.
IKEv2 is another form of security protocol mostly made for mobile devices and faster connections. It also has limited platform support. Most of the VPNs use this protocol for faster connections.
The above security protocols have different encryption support. The IKEv2 supports only AES-256-CBC type encryption whereas the OpenVPN can provide you with AES-128 or 256-CBC type encryption.
Typically, most VPNs use the GCM type encryption, and some use CBC type too. CBC is faster and has an added security than GCM. GCM is easier to set up on old machines whereas CBC needs some latest servers.
Some of the essential security features like Kill switch is also available. There is no separate option to select IPv6 protection or DNS leak protection.
Both Ipv6 and DNS leak are inbuilt in the VPN. We tested out for leaks from websites like DNS leak test, and VPNhub passed it. Both of these features if not secured can leak out the IP details if the users even when they are connected to the VPN.
Overall, the security features are quite good and the option to change the encryption type for faster connections is also a plus point.
User Interface and Experience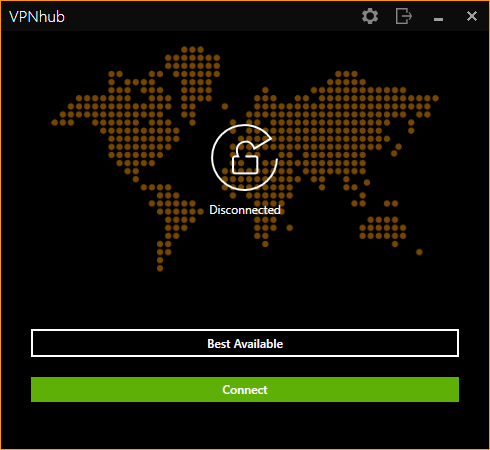 The user interface, genarally speaking, is a method of interactions between the user and the software program or application. This UI decides how easy the software is to use and how far a novice userbase can tweak settings or utilize all the features of an application.
VPNhub has provided a quite simple and sleek UI. Once you have installed the application on the computer, the main dashboard will prompt for login. Once you have logged in, the main dashboard will ask you to select a server for connecting to it.
The main dashboard displays only connection status and server selection. There is a world map on it, but it will not show you server where you are connected. Once connected, the information displayed on this main screen is visible location, changed the IP address, and the encryption type used.
On the top right corner, you can find the buttons to close, minimize and settings option for VPNhub.
The settings menu has a number of the tab where you can change any settings as you want. The main tabs are general, connection, logs, licenses and about.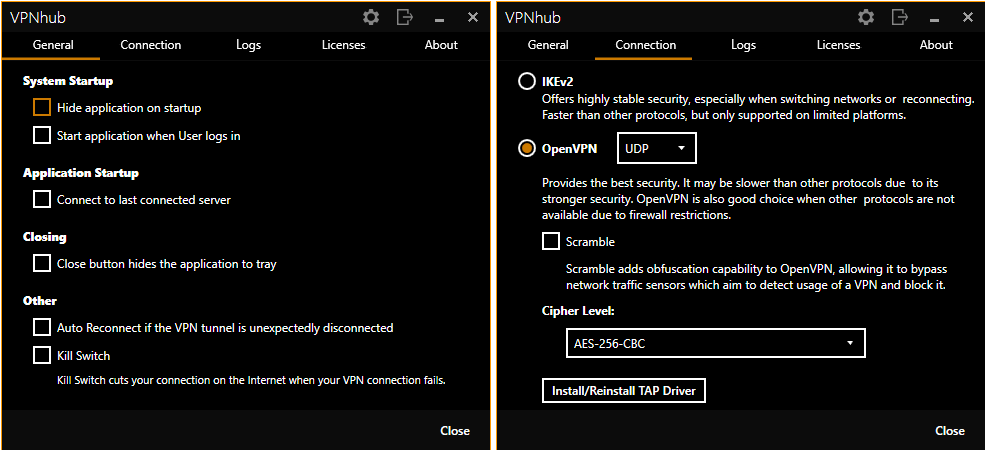 The first tab for general settings allows the users to change the startup method for the application. It also has an important feature called Kill Switch.
Kill Switch helps you protect your identity when the VPN is suddenly disconnected by blocking the internet access when the VPN is turned off, or the connection to servers is lost. This feature can be handy since many times VPN disconnects while downloading or browsing some anonymous content, which can instantly reveal the identity to ISPs and sniffers.
Next comes a connection tab. The connection tab has options to select the type of encryption and connection one can choose. The two types of protocols given here are IKEv2 and OpenVPN. We have explained them in the above security section.
The Logs section generates basic data logs like connection status, encrypted tunnel connection, VPN server connected, etc. These logs are not stored on any device, or sent to the server.
The last two tabs are of license information and about section. However, we thought many things should have been added to the UI.
Things like connection map, data packets sent/received, torrenting options, Netflix and other streaming services support can be added as well.
The mobile app also had very basic UI and was missing full features of a PC app. The mobile app had been buggy for us a couple of times, but other than that, it did the job quite well.
There is no browser extension, which is a slight bummer since basic surfing can be enjoyed easily without installing the application.
Thus, the UI of VPNhub was very basic and easy to use. They need to increase the available features and make it visually better. The mobile app also requires a broader feature and setup options like its PC counterpart.
Platforms and Devices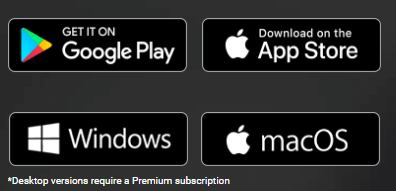 Ever troubled when you have to configure settings for a single app on different platforms each time you use it? Or you are unable to use an app except for your phone or PC? Such problems are easily solved when the service providers render a separate product for each trending platform available to masses.
VPNhub comes with support for all major platforms like Windows, MacOS, Android, and iOS.
These platforms are commonly used. They have not provided support for other devices like routers, gaming consoles, Smart TVs, etc.
The more device and platform support the users' usage experience. Most VPN nowadays have at least extended their support to incorporate router configurations for different routers.
Also, there is no mention of how many devices can be connected at a time via a single account, on their main website. We contacted them separately for this, and they replied that up to 5 devices could be connected simultaneously for one user account.
The application across all available platform is useful, but they need to extend their support further. Multi-device logins along with router support and other platforms like Linux OS like Ubuntu, Live Mint, Fedora, Debian, etc. needs to be done. This will surely increase the subscription value from what they currently have.
Customer Support
Not every application is perfect, nor every user can troubleshoot the bugs or errors in connection. For such instances, we need the help of professionals, i.e., customer support.
Most good application providers have an excellent customer support system that may consist of Email support, Live Chat, Mobile support, or remote desktop support. The general forums or troubleshooting guides can also help many users who cannot contact customer support fast.
VPNhub has minimal customer support. They only have a direct Email contact for customer support.
There is no Live Chat, ticket submission, troubleshooting guides, forums, etc. which can help users to resolve their issues faster.
The FAQ section is also weak and does not answer the daily troubleshooting query faced by customers.
We contacted them via Email ticket and got a good response from them. They had resolved some of the product usage related queries, and it was a satisfactory answer.
Thus, VPNhub needs to increase the scope of their customer support and provide other options like Live chat, Mobile support, remote desktop support, essential troubleshooting guides, refined FAQs, and a general forum with active developers.
Conclusion

As we had said before, we tested out the VPN application rigorously and have found VPNhub to be a useful product.
Unlike top competitor like NordVPN, ExpressVPN, etc. VPNhub manages to hold on its own and has all necessary amenities a VPN must possess.
Most likely, they need to be more descriptive about their product. Some of the things like DNS leak protection, torrenting options, etc. are not mentioned in the product info. This can create confusion among users regarding features, and not everyone has the patience to consult customer support for it.
The security features are quite good, but the speed issues are serious. The servers are also limited and maybe the reason for such low speeds.
The UI also needs to be updated for a more modern look and with added descriptive features. More visual features like upload/download speed, usage data, live servers on the map, etc. can be added.
The customer support also needs a good overhaul and requires much broader sections as said above.
The pricing of the paid subscription is quite similar to other VPN products but is limited to only monthly or a yearly subscription. They need to add more option for pricing like a 6-month plan or two year or three-year plan with better discount rates.
At last, we would recommend VPNhub and would like then to introduce 6-months plan.