It is a whole different internet in China compared to the one we experience daily. They are the world's second-largest economy after the US but have cyberspace worse than some of the underdeveloped nations.
The Chinese government exercises strict monitoring and surveillance of its online landscape. There are too many restrictions and regulations which suck out all the essence of freedom and creativity.
Virtual Private Networks are being used all around the world to make the internet more open yet more private and secure for individuals. There was also a time once when it was being widely used by Chinese netizens.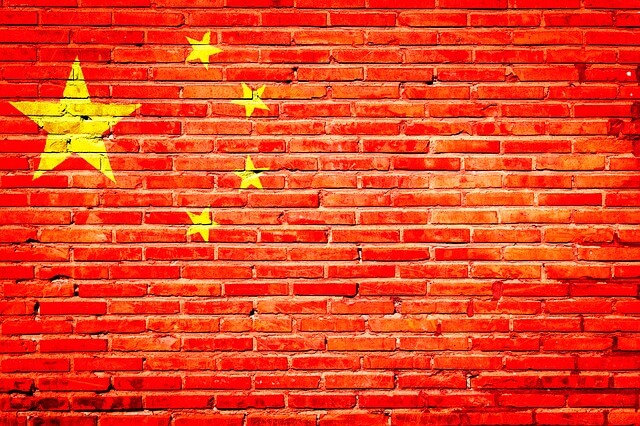 However, the government sensed how it could be that one mode which can be used against their non-democratic regime. They soon tightened their grip on the already limited internet and started taking measures to limit the use of VPNs in the nation.
It is a matter of discussion as to how much success they got in preventing people from using VPNs in the country. This article will tell you about the top 5 best VPNs to use in China.
We will also deal with topics related to online freedom in China and what factors you need to consider before choosing a VPN for China.
Recommendations
Here is a list of top 5 VPNs for China in no particular order.
Astrill VPN
More Info: Read Review | Visit Website
Astrill VPN is among the few VPN services which allow users to enjoy open internet in China. One can attribute this success mostly to its StealthVPN and OpenWeb.
These protocols supposedly modify internet traffic in such a way that even deep packet inspections are not able to detect the nature of traffic. StealthVPN is more successful in getting through the Chinese firewall, and we recommend you use it.
Astrill will let you enjoy open internet and access popular websites which are blocked in China. You will be able to send and receive important emails through Gmail and socialize on Facebook by using Astrill VPN in China.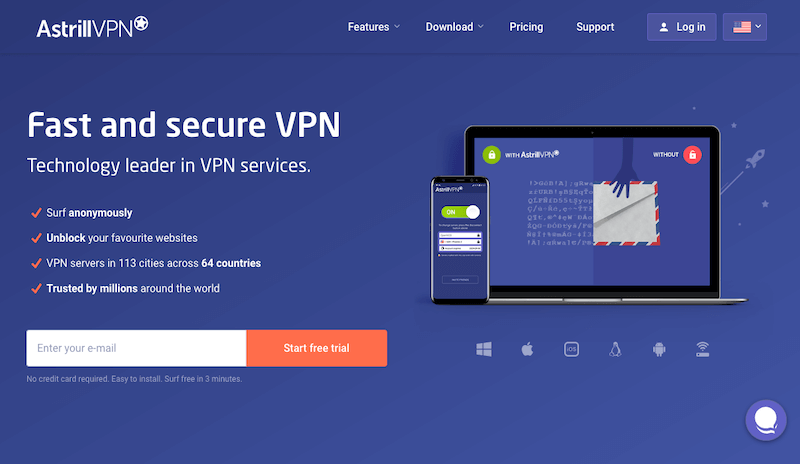 They have got servers in 65 countries around the world. A lot of them are in Asia, and you can connect to servers in neighboring countries of China.
You will generally have a better experience if you connect to such servers as there will be fewer latency issues. It will help to minimize the loss of internet speed as well.
They allow port forwarding, and you can manage proxy settings as well. It generally provides good speed so you may be able to watch your favorite shows in China.
It has got AES 256-bit encryption, which is the best one available. And since they follow a no-logs policy, there should not be much to worry about privacy and anonymity while using this service.
ExpressVPN
More Info: Read Review | Visit Website
ExpressVPN has got servers in neighboring countries of China, which makes way for one to easily access open internet from mainland China. They have got servers in more than 94 countries. It should be enough to give an idea of the vastness of their server network.
They have more than 3000 servers in their network, which makes it difficult for the Chinese government to selectively identify and ban IPs related to ExpressVPN. Even if some of their IPs get banned, they come up with new ones.
ExpressVPN encrypts and masks your traffic such that it can get through regional firewalls such as the one of China and bypass geo-restrictions such as the ones present on streaming services like Netflix.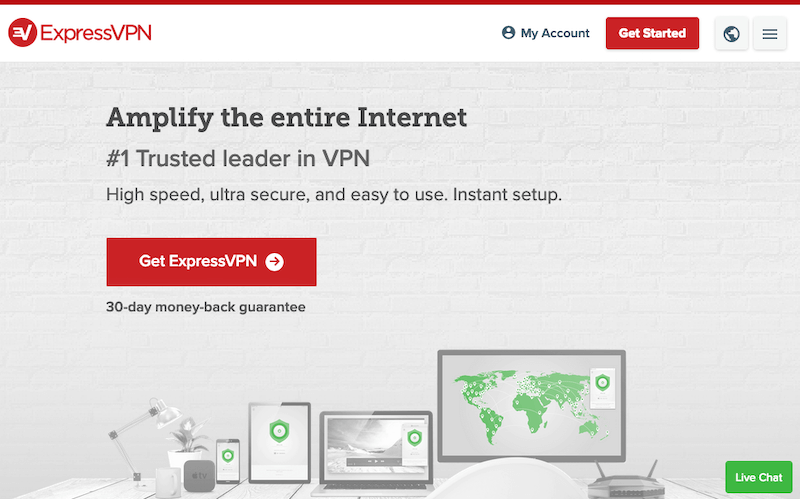 It follows a zero-knowledge model and does not store any information regarding your online activity. They have a British Virgin Islands jurisdiction which does not mandate them to keep any data logs of their users.
Speed is often a concern for people using VPNs in China. They find it difficult to seamlessly browse and stream content when connected to a virtual private network.
ExpressVPN is known for allowing users to enjoy their high-speed internet connections. You can expect faster internet when connected to this network.
NordVPN
More Info: Read Review | Visit Website
This Panama based VPN service hasn't got any servers in mainland China, yet it is one of the best for use in that country. Having servers in China would have made them agree to data retentions laws of the state, and this would have put user's data at risk.
Instead, they have got servers in neighboring countries like Hong Kong, Japan, South Korea, etc. These servers are close enough to China to allow users to establish a connection with minimal latency issues.
Not just neighboring countries of China, NordVPN has got servers in 60 countries of the world. They have more than 5000 servers, which is tough for other services to beat.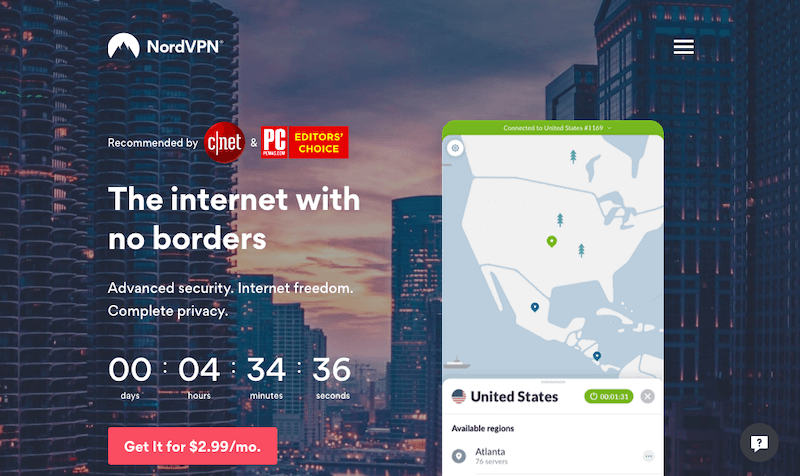 They provide obfuscated servers which disguise VPN traffic as a regular one. It prevents firewalls from detecting it, and users get to experience an open internet. NordVPN have not been very vocal about methods they use to get through such firewalls, but there is no doubt that their system works.
They have a few more features which aid anonymity on the internet. Double VPN redirects your internet traffic through two VPN servers which makes it even more difficult to trace it back to you. You can connect to the Tor network while using NordVPN, and it takes privacy to a whole new level.
VyprVPN
More Info: Read Review | Visit Website
This Swiss VPN service uses Chameleon protocol which is just the perfect one for using against firewalls such as the one deployed by China. This protocol makes VPN traffic less detectable by disguising it as regular internet traffic.
The Chameleon protocol does not fall behind on security. It makes use of OpenVPN protocol and 256-bit encryption which make it almost impenetrable. You will not have to worry about monitoring or leakage of your online data while using VyprVPN.
Swiss laws do not mandate them to store any information about user's online activity which allows them to adhere to their no-logs policy. There will be no chance of data leakage when there will be no data in the first place.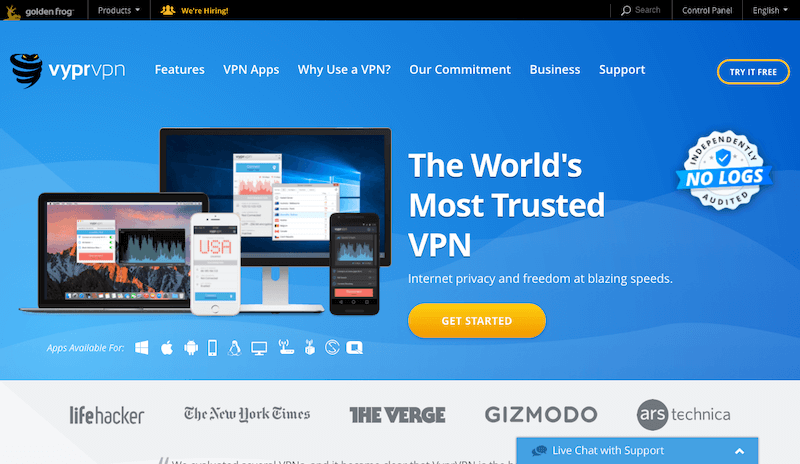 They have servers in a lot of Asian countries, including Chinese neighbors. You will find it easy enough to connect to an open internet, even from China. They have servers in more than 60 countries and are totally capable of bringing content from around the world to you.
There was an instance when the Chinese government took down a lot of VPN servers by banning them at once. This ban affected VyprVPN as well, but they were among the fastest ones to get back online. They availed other connection options within a few minutes of the takedown.
You can expect a continuous service when connected to this network.
PrivateVPN
More Info: Read Review | Visit Website
Just like other successful VPN services for China have a specialized tool in their arsenal, PrivateVPN uses 'Stealth VPN' to get you across the great firewall. It also disguises VPN data packets as normal HTTPS ones to bypass firewalls. This method is so effective that it can easily get through deep packet inspection.
They protect your sensitive data by using military-grade encryption. 'Stealth VPN' along with robust encryption may slow down the connection, but you can consider it as the necessary evil you need to deal with restricted internet in China.
PrivateVPN have servers in 60 countries, which obviously include the ones closer to China. You can connect to a server in Japan, Hong Kong, or other such nations to use this service from China. These closer servers help deal with latency issues and provide much better speeds.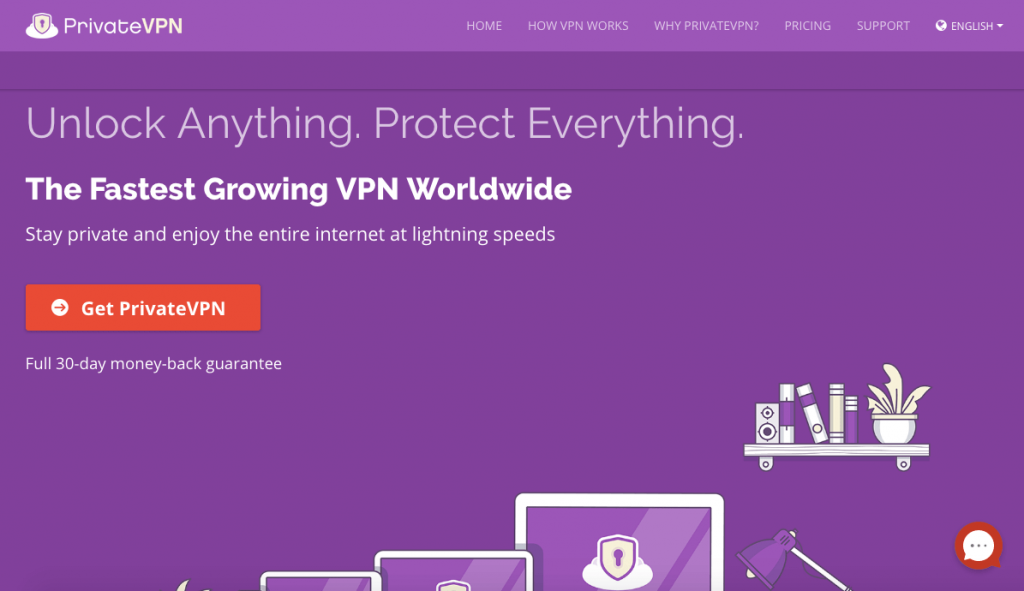 PrivateVPN falls under Swedish jurisdiction. Sweden is one of the 14-Eyes countries, which is a slight drawback. However, the local laws in Sweden don't mandate data retention and allow them to stick to their no logging policy.
They support a wide range of platforms and devices which will make it easier for you to connect to a VPN in China. Additional features such as internet kill switch and port forwarding provide an extra cushion of flexibility and security on PrivateVPN.
Ivacy VPN
More Info: Read Review | Visit Website
Ivacy has been consistent when it comes to bypassing the regional firewall of China. It has gained a lot of loyal users because of such performance. They have servers in more than 50 countries of the world, and many of those are in Asia.
You can easily connect to servers in neighboring countries of China and connect to the rest of the world. You can use servers in Hong Kong, Singapore, Japan, etc. for this purpose.
Ivacy has a Singaporean jurisdiction. There aren't many Asian VPN services which are as good as Ivacy. They get the benefit of user-friendly privacy laws of Singapore and don't hoard information about the online activity of their users.
It avails multiple protocols and the best possible encryption to its users. With all these security measures, you will always feel safe and confident while using Ivacy.
'Secure download' scans downloads for malware before you import them in your device. The kill switch does not let your online activity leak by shutting down internet traffic in case the VPN connection fails.
They provide different modes for various activities such as streaming, unblocking, downloading, etc.
Internet, censorship, and the great firewall of China
China is under the rule of a communist party which will not leave any stone unturned to extend the duration of its regime.
They made sure that citizens don't get introduced to ideas and practices which can make them question the current government and social structure in the country.
It is not an easy task to stop the flow of ideas and information for the world's most populated country. It needed some strict policies and robust implementation to reach this target.
It was not a very difficult task for them to get rid of all the literature and symbols which would go against communism and principles of the Communist Carty of China (CPC).
But when the internet came into the picture, they had a problem to deal with. It wasn't an option for them to simply deprive citizens of internet connections as it would make it difficult to progress and grow at a steady pace.
But the internet is also a gateway to the world in many ways. It had the potential to expose Chinese citizens to everything that CPC has been hiding from them all this while. They foresaw these possible implications and came up with laws and policies which would heavily limit the online landscape for Chinese netizens.
China has never let its citizens get a taste of open internet since its advent in the country. With time, as the world progressed and connected over the internet, the Chinese government gave internet access to more citizens. However, the extent of censorship and filtering of content happened at a much higher pace.
They have banned a lot of foreign websites and content from their cyberspace. Popular apps and services such as Google, Facebook, WhatsApp, Twitter, Tinder, etc. can't be accessed in China.
There is a Chinese replacement of all these apps and services. We feel there is nothing wrong in people using apps from regional service providers, but it is the restriction on content and freedom over these apps which poses some ideological threats.
China has invested a lot on its online infrastructure to keep all the unwanted content and communication at bay. The firewall they created was originally named the 'Golden Shield,' however, people now refer to it as the great firewall of China.
The name sounds daunting, and the methods undertaken by authorities to keep users from experiencing an open internet nothing less than intimidating as well.
The great firewall wasn't always this strong and impenetrable. Before Xi Jinping came into power, the internet was gradually becoming more transparent.
There are numerous examples which showcase how people used the internet before Jinping's tenure to question government and its policies. The guidelines were not so strict for foreign services, so they had some presence in Chinese cyberspace.
People were openly pointing out government's faults and shortcomings and protesting against them. Influencers were getting popular and forcing the government to become more accountable.
VPN services were also accessible to those who wanted to get their hands on more content. China could have been a completely different country if things had continued the same way.
But after Jinping started his presidency, a lot of significant changes in policies were introduced. They started paying a lot more attention to the internet than they ever did. They made some heavy investments in technology to control the flow of information on the internet.
Mandatory data laws and other communist policies made it tough for foreign players to function in China without betraying their users. The government introduced a new set of guidelines for the kind of content that was supposed to be allowed in Chinese cyberspace.
Websites were supposed to be responsible for content on their sites, so this led to the expulsion of a lot of accounts from various sites and services. Bigger companies were forced to hire more people only to filter the content posted by users. They had to use such measures if they wanted to operate under new laws.
2015 was the year when the Chinese government decided to go after VPN services which were helping citizens to get across the 'wall.' They blocked and banned a lot of IP addresses which belonged to VPN servers and made it difficult for users to access blocked sites and restricted content.
Improved firewall made it even more difficult for VPN services to get through it. Deep packet inspection, port blocking, server blocking, etc. are some of the methods they use to keep a check on VPN connections.
China has an army of moderators and people who censor content. These people go through all posts and articles available on the Chinese internet to deem it suitable for the audience or otherwise. There are millions of people involved in content monitoring.
This large workforce is used for suppressing voices of dissent. They undermine minorities and help government getting away from situations which would portray them in a bad light.
Private companies functioning in China are no different as well. They have departments with lots of people just for the sake of filtering and modifying content to make it cohere with government guidelines.
Apple is one clear example of a company which weighed a potential user market more than freedom of expression. Apple aids Chinese government in their endeavor to suppress VPN services. The Silicon Valley giant removed all the VPN applications from its store to appease the communist government.
All this censorship and filtering of content has made the Chinese internet a way of spreading the communist ideology. It could have been acceptable only if people were able to learn or speak about other lines of thinking as well.
The Chinese government has turned a symbol of modernization into one of the most oppressing tools of the 21st century.
What is even more concerning is the fact that they are now helping other nations to replicate the same oppressive model in their cyberspaces. Russia has turned to China to get some help to build their own firewall.
It will not serve as a great example for coming generations when the biggest country in the world and the country with the highest population will have such narrow cyberspaces.
China has created a society which can't go against its rulers or even question them. It has been a hard hit on the scientific and creative prodigies of the nation as well.
However, VPN services are still providing these people an avenue to quench their thirst for knowledge and information. Despite all the repulsion, VPN services are somehow still active in China.
We will discuss how these services are still active and if it's legal to connect to a virtual private network in China in upcoming sections of this review.
Are VPNs legal in China
There is no simple and straightforward answer to this question. It depends on a lot of factors such as if you are an individual or a business, a Chinese resident or a foreign expat living in China, the VPN service you are using, etc.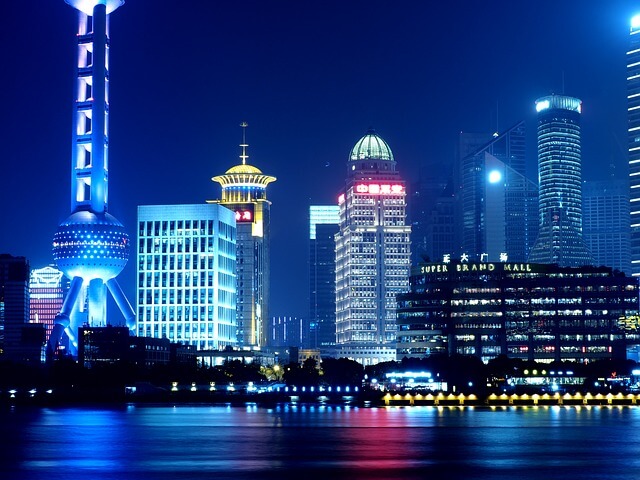 China has not entirely banned VPN services or technology from the country as they are necessary for businesses to function, especially the foreign enterprise working in China.
Large enterprises often have their own VPNs to make sure none of the sensitive information leaks out. However, the Chinese government implemented a law which banned all VPNs except the ones certified by the government.
It was believed this law was mostly aimed at businesses, but it affected everyone who was using a VPN in the country. A lot of local VPN service providers in China had to shut down their business because of this new law.
Telecom services were told to ban all VPN traffic from their networks. Apple ended up removing all VPN applications from the Chinese App Store.
Even though authorities went hard on VPN services, they never tried to wipe it off from the nation's cyberspace. VPN services which got government approval might not be a good option for you if your primary intention was to keep your data safe from the government's monitoring.
There is no concrete information as to how much access to information do these servers provide to Chinese authorities. Under the worst case scenario, we think it must be all of it.
There have been some reports of local people being fined and jailed for indulging in activities related to VPNs. It is definitely a punishable offense if someone is found selling access to unauthorized virtual private networks.
The truth is that there are a lot of people who use VPN services in China, but authorities are not going after all of them. They mostly focus on those people who use it for indulging in activities considered as unlawful by them.
It includes spreading ideologies or information against the communist party, viewing pornographic content, using it for prostitution, etc. One can land in some serious trouble for using a VPN for such activities.
You will still need to exercise caution even if you are using a virtual private network to use Facebook, Google, Skype, or other such services banned in the country.
There are no clear set of rules or laws which clearly state if using a VPN service is a punishable offense, and this can horribly go against an individual. Authorities want to set examples to discourage people from using VPNs to access the open internet.
There have been reports of a local individual getting penalized for using a virtual private network to access foreign websites. This incident took place in 2019 and got a lot of media attention. It is among the rare few cases when someone was punished for connecting to a private network.
This person was using a free VPN service which might have made it easier for authorities to track him down. We will discuss the use of free VPNs in China in later sections of this article.
Things don't seem so gloomy for foreign expats in China. Majority of them use VPN services to connect to friends and family living in another country. They use it for work and leisure.
They are all heavily dependent on VPNs to connect to rest of the world, yet there has not been a single case which would tell anyone of them getting into trouble because of using a VPN.
The case of Josh Summers is quite famous in this context. In 2015, his phone stopped working, and when he enquired about the same, the service provider told him that he would need to go to the police to resolve this matter as it's them who have blocked his connection.
The police officials then inspected his phone and asked him to delete apps such as Skype and those of VPN services from his phone. He followed their instructions and deleted them. They resumed services on his phone, and he was out of there.
Later, he reinstalled all those applications, and never reported to face any inconvenience because of it.
This example indicates that the government simply wants to discourage people from using virtual private networks and wants to make it inconvenient for them to connect to one.
However, both locals, as well as foreign nationals, should be cautious while using VPNs in China. Their legality is still a gray area which means the ball is always in the government's court.
One should carefully choose a VPN service to stay out of reach of authorities and should not use it for activities deemed illegal by the Chinese government.
Why does one need a VPN in China
A VPN, in general, is good for your online health. It keeps you safe from all sorts of online hazards, and lets you enjoy a more open internet.
Virtual private networks become even more necessary if someone is living in a country which has an authoritarian government like the one in China. Here are a few reasons which will emphasize the importance of using a VPN in China.
To connect to the rest of the world
The great firewall of China blocks most of the incoming as well as outgoing traffic from the country. They try to make sure that foreign ideas and ideologies don't get much exposure in China.
Most popular websites such as Facebook, Google, Twitter, Netflix, Blogger, etc. are banned in this communist nation. It deprives people living in China from a lot of entertaining as well as informative stuff.
The government has come up with the replacement of all these services, but all these replacements follow government's propaganda, and there isn't much freedom for users on these sites and services.
The Chinese online ecosystem is tiny when compared to the actual one. A VPN service can help users jump across the great firewall and experience the real internet.
However, not all VPN services can do that. You will need to be careful when choosing a VPN service. It should not only be able to get you through the regional firewall, but it should do that while keeping you safe from any online surveillance mechanism.
You will get to know what points one should keep in mind while selecting a VPN for China. We have discussed them in later sections of this article.
To stay safe from the government's monitoring
The Chinese government is not the only one who is trying to monitor the online activities of its citizens. Even the developed countries such as the US have been found guilty of spying on their citizens.
However, the difference between such countries and China is that they are democracies, and there is a system to keep a check on government's power and actions.
The governments in these countries are held accountable for their actions, and they need to answer to public and parliament for whatever they do.
Since that accountability factor is missing in case of the Chinese government, there is no limit on the extent of monitoring and surveillance by them. They have created the biggest task force in the world to monitor the online activities of their citizens.
There are millions of people in China who have the job of moderating online content.
A VPN service can allow you to preserve your privacy on the internet and prevent the government from knowing what is it that you are doing on the internet.
ISPs and telecom services in China help government to know your online footprint. Therefore, it makes sense that you undertake measures which will not let these parties know of your activities.
Unblock websites and access content
Another important use of VPN services in China is to get access to blocked sites and web content. The great firewall blocks traffic from both sides. Just like it does not allow foreign traffic to access Chinese sites, it prevents local internet traffic from getting out of China.
It means people using the internet in China cannot access a lot of quality content and websites. It deprives them of great music, movies, blogs, etc. Such a restriction prevents them from knowing about what is happening around the world.
Fake news can be a big issue in countries where the state controls all media channels. It is essential that you rely on other independent sources of news. It is a much better option to not watch any news at all then to rely on local media houses in China.
Same can be said for stuff related to entertainment and education as well. Most contents served to the public is corrupted by state propaganda. You can hardly find anything which hasn't been influenced by the government.
A virtual private network will help you access content in which is pure and not based on some propaganda. It will give you the freedom to interact with the kind of content you prefer.
To prevent being a cybercrime victim
A lot of hacker groups and cybercrimes have been traced back to countries like China and Iran. It is believed that some states take the help of hacker groups to deal with rival nations.
Political hacktivism is also a mode used by these players to leverage technology in their favor. Most attempts of these groups are against foreign businesses and government institutions, but sometimes innocent netizens end up becoming collateral damage of these tech wars.
It is only natural that one should exercise enough caution in a country which is held responsible for a lot of cyber attacks around the world.
Most VPN services help users stay safe from cyber crimes by keeping them anonymous on the internet. It will especially be difficult for anyone to meddle with your identity if they can't trace the traffic back to you or discover who you are.
A VPN will not always be able to keep you safe from cyber attacks but reduces your chances of becoming a victim for sure. Some VPN services even offer additional security features to keep out malware from your devices.
A bit of caution while online surfing along with a competent VPN service should be enough to keep you safe from most cyber-attacks.
For faster internet
Throttling of internet connection is not new for Chinese netizens. The government makes sure that people don't find it easy to connect to foreign websites or access foreign content.
There have been several incidents when ISPs have intentionally slowed down internet connections to charge users more for premium services.
It is also a general case in China that internet connection will work fine as long as you are connecting to local sites. As soon as one tries to connect to a foreign site, there is a significant reduction in speed.
It is a part of the strategy of the Chinese government for stopping people from accessing foreign content. This limitation sometimes even prevents users from getting access to VPN websites and sign up on them.
The only solution to this problem is to stop ISPs from knowing about websites you wish to access. Since VPN services do precisely this and provide some online security along with it, they offer the best chance to get away from this unnecessary throttling.
Virtual private networks obfuscate your traffic in such a way that it becomes impossible for ISPs or other monitoring systems to know what about websites you are visiting on the internet.
If traveling to China
If you are planning to go to China and wish to use the internet just the way you are doing right now, then it cannot be achieved without using a VPN service.
China has blocked most of the popular websites which means you can't tweet or post your travel pictures on Instagram or access Google or use Facebook, and the list keeps on going.
If you visit China with a VPN application already installed and subscribed on your device, you will get to enjoy both China and the internet.
One should get a VPN service before reaching China as most VPN sites are blocked in China, and it is a much difficult task to access a VPN site with regular internet connection in China.
It will also help you stay in touch with your peeps back home, and you will have options to watch content other than in Chinese. You will be able to watch your favorite shows and have access to news channels from your home country.
Things to look for in a VPN for China
Choosing the right VPN service is critical for enjoying an open internet in China. You will need to gauge VPN services against some parameters to find the one most suitable for you.
Before we discuss features of an ideal VPN service for China, let us know which VPN services should never be used in this country. We have boiled it down to two categories of VPN services.
The first category of services you need to stay away from are the ones approved by the Chinese government. These services are monitored by authorities and beat the whole purpose of subscribing to a VPN service.
There is every possibility that this service will leak away all your information to government agencies and not let you access sites which have been banned by the government.
The other category is of the services which are available for free. There can be a lot going wrong with these ones. No business runs on its own, and you will never know of methods these services might be using to generate revenue.
They generally trade information about your online activity to get money or serve you with annoying and unnecessary ads. Another major disadvantage of using such services is that they lack enough security measures.
Chances of such services getting you through the great firewall are very slim. One should try to stay away from such fishy services and get legitimate ones with a decent history.
Let us now move on to points you need to keep in mind to find such a service.
Good at obfuscating VPN traffic
There cannot be any further discussion about a VPN service for China if it is not good at obfuscating VPN traffic. It means that the service should be able to disguise VPN traffic as a regular one.
The great firewall highly depends on deep packet inspection to detect any VPN traffic flowing in or out of Chinese cyberspace. They inspect data packets, and if it seems like regular internet traffic, then the firewall lets it pass.
Deep packet inspection used to be a concern for VPN services, but most of them are now well capable of making VPN traffic appear like regular HTTPS traffic. Stealth VPN, Chameleon protocol, etc. are some examples of methods used by top VPN services to circumvent the great firewall.
Some VPN services will not even mention of any such exclusive technology, yet they will easily get you through the firewall.
VPN servers in neighboring countries of China
Generally, when we need to find a suitable VPN service for a country, we make sure that there are enough VPN servers in the nation. But this case is slightly different.
Since it is not possible to have a VPN server in China without letting authorities access it, most VPN services choose to have servers in neighboring countries instead.
China has a lot of neighbors who have strict privacy laws, and the governments do not bound services to collect information about online activities of users. These countries act as ideal spots for VPN servers to route Chinese traffic.
Their proximity with mainland China allows to keep ping rates as low as possible, and local laws allow VPN services to keep users anonymous.
When you look out for a VPN service for China, make sure there are ample servers in neighboring countries of China. It does not matter much if the service has got any in mainland China or not. Those will do more bad than good anyway.
Robust security measures
After filtering services with obfuscating capabilities and servers in neighboring countries, you need to take care of online security.
The features we discuss from here on are desirable in any case which makes you choose a VPN service.
Security on VPN service can be judged by protocol and encryption. A virtual private network encrypts your internet traffic so that third parties cannot make out the content of it.
A protocol is a secure channel through which this encrypted traffic is redirected to prevent others from interfering with it.
Most of the VPN services will offer AES 256-bit encryption for your traffic. It is military grade encryption and the best one available. Even if there is a service which provides AES 128-bit encryption, you can consider it having a secure enough encryption.
Things can get a bit tricky for choosing a service with a suitable protocol. OpenVPN is generally considered a right mix of speed and security. However, since one of our goals is to bypass the great firewall, other protocols will come into the picture as well.
You can decide between these protocols based on their ability to get through the Chinese firewall.
Has good speeds
Slow internet speed is already an issue in China. Therefore, you will not want to get a VPN service which slows it down even further. Instead, the right VPN service can help you experience a faster internet than usual in some cases.
It is because most of the outbound traffic is generally throttled in China. It is to prevent people from trying to visit foreign sites.
You can check the general performance of a VPN service in China. It will paint a clear picture of what kind of speeds you can expect from the service after subscribing to it. Some services offer free trials which can be an excellent method of checking out speeds as well as other features on the service.
Some additional features
Once you have taken care of all the necessary features, you can now look for features which will further enhance your experience.
Features such as port-forwarding and double VPN can help you make sure that you don't lose connection quite often. Chinese government sometimes ends up blocking ports to stop VPN traffic.
Port forwarding will allow you to manually select a port which can help you get across such roadblocks.
For instance, port 443 is used by most Microsoft devices, therefore, you can switch to it. Blocking this port will stop the internet traffic for a lot of people across China, and chances of that happening are very slim.
Other additional features you can look for are internet kill switch, malware protection, adblocker, etc.