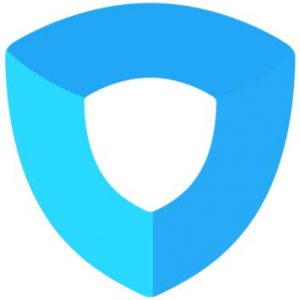 Pros
Allows you to have dedicated IP address with military-grade encryption system. Provides additional security tools like antivirus and firewall.
Cons
Allows only 5 simultaneous logins. Servers are still concentrated in North America, Europe, and Asia, with fewer server locations in Australia, South America, and Africa.
Overall
Provides a complete security and privacy solution that encrypts your connection with 256-bit encryption, antivirus, and firewall. Allows you to torrent, stream, and browse anonymously.
Official Website: Visit Website
Ivacy is a virtual private network service provided by PMG Pte. Ltd., an internet security company that is based in Singapore. The service allows the users to browse the internet anonymously, protecting their connection with military-grade encryption, firewall, and antivirus security. It also allows the users to torrent anonymously, bypass region-locked media streaming, and stop any types of third-party spying.
Secure Data Encryption with Antivirus and Firewall Features
Ivacy VPN provides a secure data encryption system with military-grade 256-bit encryption system that protects your network connection from any types of possible threats. It helps you protect your internet network from hackers and those who want to spy and monitor your browsing activities.
Not only that, it is also equipped with antivirus and firewall features that ensure the overall security of your system. The antivirus and firewall features help protect your system from viruses, malware, and direct attacks from hackers and other unscrupulous people.
Anonymous Browsing, Streaming, and Torrenting
The function of this VPN connection is to keep your browsing activity anonymous so that it can't be monitored or recorded by any third parties, such as the government and the ISP. With the anonymous browsing feature, you can ensure that the websites you visit remain private for you. It will also ensure that nobody can record your browsing behaviors and collect any types of browsing data from your activity.
Additionally, streaming and torrenting are made anonymous with this virtual private network. You can stream any region-locked content with full speed, as well as torrent any files without having to leak your real information.
Internet Kill Switch and Zero IP/DNS Leaks
The function of the Internet Kill Switch feature on Ivacy VPN is to keep your network encrypted and protected all the time. With this feature, whenever the VPN connection is cut off due to certain reasons, the internet is immediately turned off as well. This is to minimize the instance of accidentally exposing your real IP address information.
The Internet Kill Switch feature can be turned on and off according to your needs. Also, the zero IP/DNS leaks provided by this virtual private network can keep your browsing activity private and secure because there is no chance for anyone to discover your public IP/DNS address. It can also be confirmed by performing the IP/DNS leak test online.
Split Tunneling with Unlimited Server Switching
Split tunneling is a feature to help you determine the connection type that you use in your browsing sessions. Split tunneling can prioritize certain connection types so that you can easily browse the internet without having to switch on and off the private connection. For instance, when you want to use the GPS, you might need to use the regular connection instead of the private connection in order to locate your device accurately.
The split tunneling feature works to divide the connection between private and regular connection so that you can choose which websites use your private connection and which websites use your regular connection. Moreover, this VPN connection offers unlimited server switching between 100+ server locations around the world.
Identity Theft Protection with Zero Browsing Log
With the military-grade encryption system combined with the secure NAT firewall that is offered by Ivacy VPN, you don't need to worry about identity theft any longer. This is because your internet connection is completely secured and private that no hackers or identity thefts can steal your information by bypassing the encrypted connection. It is simply not possible because the protection itself is a military-grade protection with 256-bit encryption.
This VPN service also provides the zero browsing log, meaning that it doesn't keep your browsing information at all. What you are doing online is completely up to you, and there is no one that will ever find out about what you do. This is what internet privacy really means.
Conclusion
When it comes to having a complete protection and security for your browsing activity, Ivacy VPN is the right virtual private network service that you can use. This is because this VPN service offers a lot of features that ensure the best experience for your browsing activity, such as full-speed internet, torrenting, region-locked media streaming, dedicated Kodi app, and so on. But, on top of that, it also provides a 256-bit encryption system, which is the same encryption used by military institutions, as well as antivirus and firewall features.
With more than 100 server locations to choose from, you can mask your IP address with any private IP address that you want in order to browse any websites without any restrictions and Geo-blocking. All in all, this VPN service provides the speed, security, privacy, and convenience that you need for your private browsing activities.