What's the most popular instant messaging app on mobile devices today? Yes, it's WhatsApp. Now owned by Facebook, this app has reached a billion users and the user base is keep growing today. It can be said that it is the main instant messaging app that people are using nowadays to communicate with their family and friends. Also, with the ability to create groups, voice calling, and video calling, it has become a must-have app that anyone needs to install on their mobile devices.
WhatsApp uses end-to-end encryption system that allows the users to send and receive instant messages, pictures, and videos without having to worry about privacy. It is completely private, and the end-to-end encryption provided by this app can protect any information that is sent and received between the users. Moreover, it's available as a web application as well, meaning that you can use this instant messaging service from any desktop device by accessing WhatsApp Web. However, you should understand that using WhatsApp without VPN is not recommended. Here are the reasons:
1. The Government Can Break WhatsApp's End-to-End Encryption
If you want to protect your communication data from the government, then you can't do it if you don't use any VPN on your mobile devices. Why? That's because WhatsApp's end-to-end encryption system can easily be broken by the government, and they can easily see your communication data if they want it. For the purpose of investigation, the government will be able to break into your account's data on WhatsApp and see your communication logs.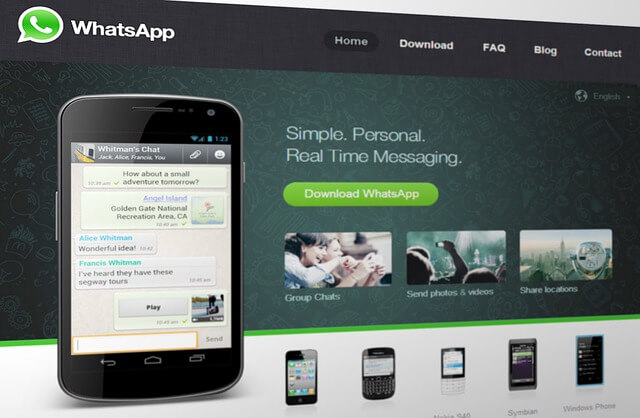 This is different if you always use private networks while using WhatsApp. With the such services, you will have an additional encryption system from your private connection that protects any of your communication data on this app from any third parties that try to spy on your online conversations.
2. It Is Owned By Facebook, So Your Data Is At Risk
WhatsApp is owned by Facebook ever since this social media company bought the app from the original founders a few years back. There is no guarantee that Facebook doesn't treat the WhatsApp users like they treat the Facebook users, with all their monitoring and surveillance system for the users. So, it can be said that all your WhatsApp communication data will be logged by Facebook, and therefore it can be shared to the third parties at some point later.
When you use VPN, at least you don't need to deal with Facebook trying to monitor all your communication routine. You won't also need to deal with the worry that any third parties might monitor or even listen to your online conversations with this app.
3. The App's Encryption System Alone Is Not Enough
As it has already been informed to you, this instant messaging app has its own end-to-end encryption system that works to protect your communication data from any unscrupulous third parties that try to hijack it. The end-to-end encryption system means that your data will only be sent and received between you and the receiver, so it will not be revealed to any other people midway. However, this is just a basic encryption system that any mobile communication app will normally have. It can't guarantee your online privacy protection.
With VPN, you will be able to add one or more additional encryption for your mobile communication. So, while you are using WhatsApp, you know that there is no way any other people can breach into the communication that you are doing, including the government. It gives you assurance and guarantee to protect your online privacy.
4. Protecting Your Overall Data Transmissions Is Important
It's not just a matter of keeping your sent and received data on WhatsApp private only for you and your contacts. Not at all. It's a matter of keeping all your communications secure and private without any risk of third parties listening or monitoring your online conversations. So, while WhatsApp uses the end-to-end encryption to ensure their users have the security and privacy that they need, it is not enough because it will only protect your individual communications on this app.
With VPN, you will go beyond that. The encryption provided by the private connection will allow you to protect all your data transmissions, not just your WhatsApp conversations. So, you will protect your overall data that you send and receive on your mobile devices all the time.
5. Hackers Are Targeting This App
With more than a billion users, WhatsApp has been targeted by hackers because this app would store lots of private information from their users. For hackers, it means lots and lots of potential targets for them to hack into. Albeit there are security measures made by this app to ensure that users don't lose access to their WhatsApp communication, hackers might still be able to take a peek at their conversations if there is no additional VPN connection in place.
Those are the reasons why using WhatsApp without VPN is no longer safe and how to do about it. The point is that VPN is needed when you use this instant messaging app in order to add multiple layers of encryption for your online communications, which is important if you want to keep your private information safe and secure.