Opera is one of the mainstream browsers that people are using for both their desktop and mobile devices. The important thing about this browser is that it has an embedded VPN service that users can use for free without any limit. There are no bandwidth restrictions while using this VPN service, which is called Opera VPN, and the users can easily encrypt their traffic that is going through this browser just by turning on the VPN feature.
When you install Opera for the first time, this feature is turned off by default. Only after you turn it on from the Privacy Settings of the browser will you be able to start using the VPN service. The sign that the private connection is active on Opera is that you will see the little blue box with VPN word written at the address bar. However, as good as it might sound, this browser's VPN service has various disadvantages, and when you compare it with the dedicated private connection services, you will find it to be inferior in terms of service quality. Here are 5 disadvantages of Opera VPN and why you should use a dedicated VPN instead: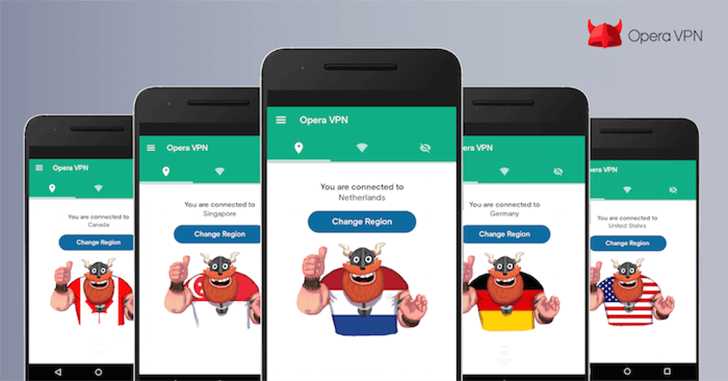 1. It Is Only Available Within The Browser
While this browser offers a free private network service for the users, it can't be used just like any other dedicated private connection services. The main difference is that it is only available within the browser, and if you want to enjoy the private connection, you need to use Opera in order to do that. Moreover, it is available only on the desktop version of Opera, and you can't use it on the Opera Mobile app. But, you can download the Opera VPN app from the app store to enjoy the same private service as available on the Opera desktop browser.
2. It Often Has Unstable Speed For The Private Connection
While it doesn't limit the bandwidth usage for the private connection like any other free VPN services, the speed is mainly the problem. While the bandwidth is unlimited, the internet speed produced by the private connection is not as fast as any other dedicated private networks. The speed is good for light browsing, but for heavy-duty data transfer, you better not rely on this private connection. This is probably because there are millions of users who are using the private servers at the same time, and the server resources are limited due to it being a free service.
3. It Doesn't Offer Their Servers Based On Country Locations
While previously, Opera VPN was offered as a free VPN service for the users whereby the users can choose from various server locations based on each country, the service has now transformed into a very limited private connection service. This is because the server locations are not available based on the country, but based on the continent. Users can choose between servers in Asia, Europe, and Americas for their private connection. It means that it is not good for bypassing the region locked content on the internet.
4. It Is Not Good For Movie Or Video Streaming
If you are using the Opera desktop browser and activating this free VPN, you shouldn't expect much if you try to stream any movie or video from your favorite websites. This is because the speed is just not too good for streaming. It is only optimized for light browsing activity, and you obviously can't use it to stream Netflix or any other online streaming services that are blocked in your country. It is always better to use a dedicated VPN if you want to do that.
5. File Downloads Are Often Interrupted While Using The Private Connection
Again, since this private connection service is not optimized for heavy-duty data transmission, it is always better for you to refrain from using the private connection to download files over the internet, especially big files. This is because the download progress is often interrupted while using the private connection, whereas if you turn off the VPN feature, you will download any files just fine. This bug has been known by the users, but it seems that it has not been resolved by the developers. Moreover, the download speed is very slow, which makes it better for you to use the dedicated VPN service instead.
Those are the disadvantages of Opera VPN and why you should use a dedicated VPN instead. By using a dedicated private connection service, you will be able to get all the benefits that a VPN service could offer to you, including fast download and upload speed, bypass region-blocked content, video or movie streaming, enhanced privacy protection, improved security, anonymity, and many more.