When it comes to using virtual private network, many users will prefer to use it only in their computer, and this is why there are lots of VPN services that provide their software only for desktop computers or PC, with no support for mobile devices. Meanwhile, many mobile users will prefer to use VPN apps that are freely available on the app store, meaning that they don't want to spend money to subscribe for the private connection service for their mobile devices.
However, you have to understand that when you take a look at today's technological advancement, where many people are using their mobile devices for various banking and shopping activities, it is getting more and more important for you to protect your mobile data transmission using a virtual private network connection. Otherwise, there is a risk that your connection might not be secure, and thus, irresponsible people can hack your connection and steal your important data. Here are things that mobile VPN can do to protect your online mobile data transmission:
1. Encrypt Your Mobile Data Transmission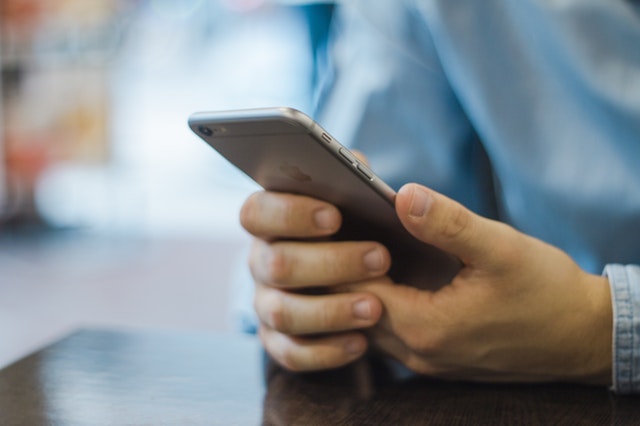 Whatever data that you transmit from your mobile device to any third-party, you can encrypt that data transmission, so that nobody can monitor or get access to it. Your ISP or mobile operator will not know what websites that you visit, what type of data that you transfer, your real current location, and so on. It's the same with other unscrupulous third parties that want to monitor your browsing activity. The data is transmitted securely via the security protocol provided by the VPN app, so that you don't need to worry about keeping your important data safe with you.
2. Protect Your Mobile Banking And Shopping Activity
Since it is getting more popular for people to do their banking and shopping activity via their mobile device, it is becoming more important for you to protect your mobile banking and shopping activity. With mobile VPN, it is possible for you to keep all the data safe within your device and your trusted bank or online stores. Nobody can steal your important information, such as your credit card number, personal info, and so on. Without a mobile VPN, it is still possible for a third party to be able to steal your important data if you are not careful. But, with the virtual network, the chance for your banking and shopping data to be hijacked is very minimal.
3. Always Secure And Protect Your Mobile And WiFi Connection
Whatever connection that you use for your mobile device, whether you are using the mobile connection or WiFi connection, you can always secure and protect it. It means that if you keep on switching to different WiFi networks, you don't need to worry about the security of the network itself. The mobile VPN app will always be able to secure and protect your connection, and you can browse the internet with ease. The connection that you use in your mobile device will automatically be encrypted. However, be sure to activate the mobile VPN every time you switch to another WiFi or mobile connection.
4. Keep Your Browsing Activity Private And Anonymous
There are quite a lot of websites that monitor their user activity and record what they are doing on those websites. There are also some apps that are created to spy on your mobile device, and if you are not careful, you might accidentally give away your important information to irresponsible people. This is why mobile VPN is needed to keep your browsing activity private and anonymous. Whatever you do online, you are the only one that will know about it. No other people can spy on your activity whatsoever if you have your mobile VPN active all the time.
5. Keep Mobile Apps From Monitoring Your Activity
Some apps will monitor your activity, as well as retrieve various important information about you, such as your current location, real IP address, browsing habits, and so on. Be aware that not all mobile apps that you install from the official app store are safe for you to use. With mobile VPN, you don't need to worry about these mobile apps that keep on monitoring your activity and movement. You don't want these apps to know how many photos that you take today, or how often you call your friends, or the places that you visit today. You can keep these apps from monitoring your activity by using the private network connection on your mobile device.
Those are the things that mobile VPN can do to protect your online mobile data transmission. Remember that using free VPN apps is not secure for your mobile devices, due to the many instances that these apps contain malware that is harmful to your device. Always use only trusted and real VPN apps from reputable VPN providers, so that you can truly protect and secure your mobile connection all the time.