Summary: VoIP Supply is a company that provides all types of products related to VoIP, including VoIP phones, headsets, phone systems, cloud services, PBX hardware, and so on. It is one of the most popular VoIP solutions providers in America, with 125,000 customers and more than 5,000 products to offer. From the official website, you can order any VoIP-related products with various offers and discounts for the best value for your purchase.

Why would people prefer to use a software like Skype to talk with their friends and family, instead of using their regular phones? Mainly, it's because VoIP offers cheaper rates than the regular telephone company. With the software like Skype, you can talk to other Skype users for free, and you can also contact landline and mobile phone numbers with rates much cheaper than the regular telephone rate. Moreover, with today's internet technology, using VoIP is more preferable, especially because it offers many features such as crystal clear sound, longer call time, various types of options for the hardware, and other features that are not available, or at least not provided in a better way, when you use the regular landline telephone.
This is why VoIP Supply is rising in popularity in North America. Simply because more and more people have the need to use the internet not only for browsing and enjoying some entertainment, but also for communicating with their friends and family as well. This is what leads to more manufacturers creating more hardware and services around VoIP in the hope that they can cater into the crowds that prefer this way of online communication over the traditional way. Fortunately, VoIP Supply provides nearly all types of hardware and services from various manufacturers which you can use to enhance your online communication further.
From Boredom to Building a Fortune with VoIP Supply
The story of this company starts with the founder, Benjamin P. Sayers, which was bored after he sold his previous company, IVR Inc. In 2002, he started a new company called B2 Technologies, which is a software company that focuses on the creation of a stock trading platform. With only six people that worked with him, he recorded $2.4 million of sales for his software in 2003, which made this company a success. However, Ben's passion was not with the trading market. In 2004, after observing various stock trades with his successful trading software, he began to notice that the stocks from companies selling VoIP products are at the top of the customers' demands. At the time, he launched VoIP Supply as a new product from the B2 Technologies.
After a year of the VoIP Supply launch, the company has added the staff members into 14 people, and gained massive success with their business, recording 7.1 million in sales. In 2005, the company started to focus on the VoIP Supply only, as this business, which sells various VoIP products, is proven to be more successful than the previous endeavor. Until today in 2018, this company has consistently selling more and more VoIP products, gaining more than 125,000 customers and become the top VoIP provider in North America. The company has 20,000 square feet area for their office headquarter, which is needed to store all the VoIP products that they are selling on their official website. It also has won various awards as a business, which means that people are trusting this company for its quality and steady service.
5,000 Products from 60 Different Manufacturers with 125,000 Worldwide Customers
It can be said that VoIP Supply is like an e-commerce platform that focuses solely on VoIP-related products, and also, the company sells all the products by themselves. Yes, there are 60 different manufacturers supplying various relevant hardware and services, but the sales process is done by VoIP Supply. With the customers that extend to the countries all over the world, the company is growing stronger than it was. The products that they offer are always being added on a regular basis, and the variations of the products are also increased. In 2018, the company has more than 5,000 products offered in their official website, which the customers can order online. At this point, the company is going stronger than ever.
Various Product Lines To Offer For All Your IP-based Communications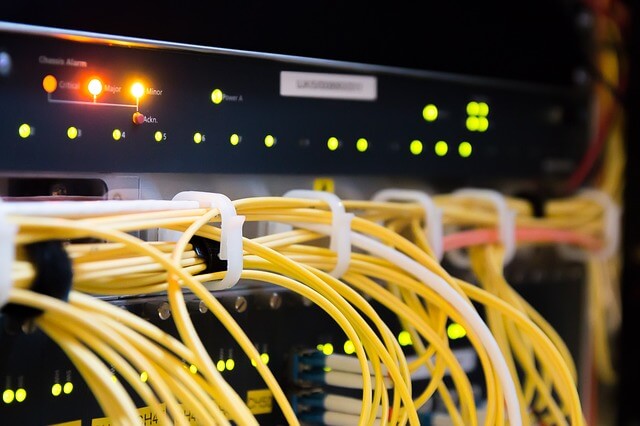 What makes this company a leading company in VoIP communications is that it offers not only the hardware, such as phones or PBX for your online communications, but it offers much more than that. It has a variety of product lines that extend beyond the basic IP communications. Aside from offering hardware, it also offers various services related to VoIP. That is what makes this company gained the top popularity in North America. It simply offers more options for the customers. It even offers IP security products, such as IP cameras and networking equipment. There are also various VoIP solution bundles that can be used by home users or businesses.
The VoIP Cloud Service Distinguishes This Company from a Mere Product Seller
One of the top selling products that the company is offering on the official website is the cloud service. While other similar companies might offer only the hardware for doing the online communications, this company has gone way beyond just selling products from various manufacturers. The cloud-based service let the customers to experience the best VoIP system that they can have. It guides the customers to find the best VoIP solution that can work for their home or business by giving them various recommendations that they might be interested in.
There are two types of VoIP cloud service that the company offers, which are the hosted service and the on-site phone system. The hosted service allows the customers to manage their own IP communications from anywhere without the need of any IT staff, with no startup cost. The on-site phone system allows the customers to customize their hardware choices, with low monthly rates and the choice between metered and unmetered connection. All in all, VoIP Supply makes it easy for the customers to pick their own IP communication system and supply their demands for this communication technology.