In the cashless society of today, where financial transactions are completely integrated with online systems, banking can't be easier than this. Nowadays, you only need to bring your card with you wherever you go, and you can easily pay for various things with that card alone. Whether offline or online, your financial transactions are recorded by your banking institutions all the time. That's why it's very important for you to protect your financial information during each transaction, especially when you need to do it online.
As with any regular online transaction system, you will be required to enter your card information in the payment gateways, and then, this information will be stored in the online store's servers, as well as your browser or device. As you are entering a very sensitive information into various online store websites whenever you are required to pay for certain things, it is important for you to protect such information with a strong encryption system, such as VPN. It will not only protect your financial data transmission in the long run, but it will also protect your entire finances for long-term as well. Here's how using a VPN service can help protect your personal finances in the long run:
1. Financial Trojans Are Lurking Everywhere You Go
There is a kind of malware that is called the 2nd generation of malware that is created specifically to infect computers without being detected by the regular antivirus software. So, even though you have installed a good antivirus software on your system, this type of malware can still infect your computer and steal all the important data that you have without being detected. Among the 2nd generation of malware, there is one that is called financial Trojans, which is the type of malware created specifically to steal your financial information. This type of malware is lurking everywhere you go, especially on public WiFi networks. With the VPN, you can protect your financial details from being stolen by this type of financial malware.
2. Hackers Can Cause Losses In Your Finances
There are lots for companies and individuals that have fallen victim to hackers or cyber criminals. Their method of operation usually involves penetrating the victim's network connection and break into the system from there. Because their network is not encrypted or secured, hackers can easily enter the system and steal various private information on the system. In the end, the victim suffers lots of financial losses due to this incident. The thing is, if you use VPN or private network for your system, you can prevent this type of incident from happening. Thus, the VPN can prevent you from suffering the big financial loss due to hacker attacks.
3. Only You Can Use Your Own Financial Information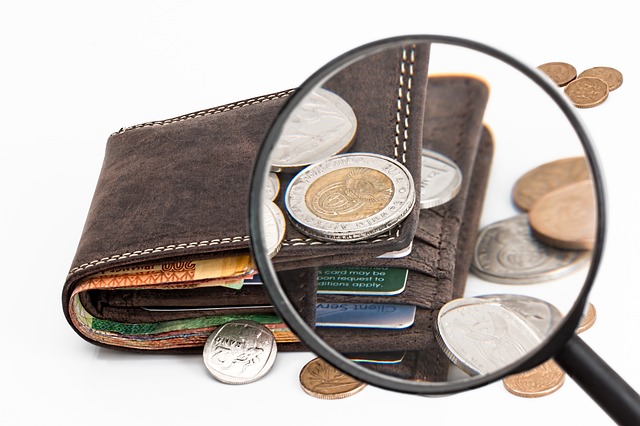 By protecting your system with the virtual private network, you are encrypting your internet connection so that nobody can use it without your authorization. It also means that only you can use your own financial information whenever you need it. You can't let any third parties sniffing into your important financial details using any type of online threats, such as the malware or spyware. This is because the private connection acts as a strong barrier against such attacks since it usually comes with a strong firewall protection for your system. So, you don't need to worry about giving away your financial details to any unauthorized third parties.
4. It Prevents Any Kind Of Credit Card Or Identity Theft
You don't want any other person to use your credit card or identity information without your permission. This is because such information is private and it should only be used by you as the owner of such information. Yet, there are more occurrences of credit card and identity theft due to various reasons. Sometimes, hackers can successfully hacked a business server that stores such information, or hackers can hack into individual computers to steal such information. No matter what the cause, the VPN that you use can prevent any kind of credit card or identity theft in your system. It means that you will not let these unscrupulous people from messing with your personal financial information.
5. It Prevents Various Types Of Scams And Ransomware
When you visit certain websites, sometimes you might encounter a fake website that looks so similar to the real website. This type of website is called phishing website, and the purpose of this website is to steal people's usernames and passwords. Another type of threat is called ransomware. Hackers can install the malware called ransomware into your system in order to lock your system completely with a password. When you try to log into your system, you can't do it because it is locked by the ransomware. The only way for you to unlock your system is by paying the hackers a certain amount of money to get the unlock code. These are very common threats that can risk your financial information nowadays. With VPN, these threats can be prevented, as the secure network will block such type of threats from entering your system.
That's how using a VPN service can help protect your personal finances in the long run. Without protecting and encrypting your network, you risk encountering various financial threats that can give lots of problems in your finances later. This is why the installation and use of VPN can help you to prevent such threats from entering your system, keeping all your financial information safe and secure on your system.