There are many methods that you can follow to transfer your files between one device to another device. Let's say that you can transfer them by using a thumb drive or USB stick, or you can use microSD card to transfer data between mobile devices. Another method is transferring the file via Bluetooth or other wireless means. Moreover, there is the method to transfer your files via the internet, such as by using cloud storage or file sharing services.
Each method has their own advantages and disadvantages. For instance, when transferring your files via the internet, you are risking the data transfer process being intercepted by hackers and other unscrupulous people. As a result, your files might get stolen, which can be a big risk for your privacy. So, how can you be sure that you can transfer files between devices in a safe and private way? Here are some tips to transfer your data safely and privately between devices:
1. Only Receive Data Transfer from Trusted Sources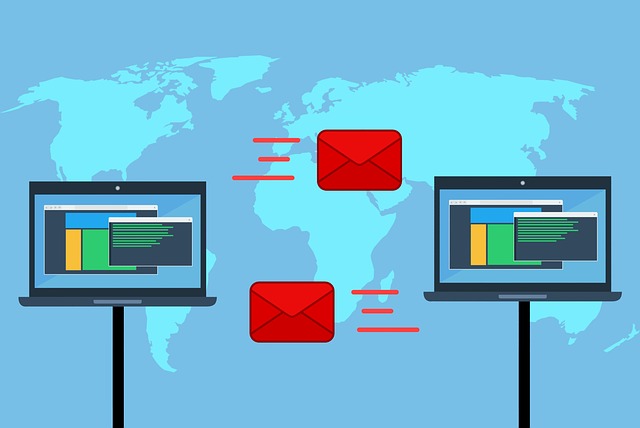 When it comes to transferring data between devices, you have to set the rule straight. The first rule is not to receive any data from sources that you don't trust. This can be applied for both data transfer with physical media like USB stick and the transfer of data via your network connection. This is because when you freely accept data from any source without clarifying the security and trustworthiness of your source, you will risk your device with possible threats, such as viruses, malware, spyware, and other potential threats.
2. Use Open-Source OS to Transfer Data Safely Using Physical Media
When transferring important and sensitive data from one device to another, such as by using USB stick or other physical media, utilizing the open-source OS, such as Linux, can be very useful to minimize the risk of transferring malware into your device. This is because most viruses and malware can't run on the open-source OS and therefore cannot be executed in your system. Those malicious files will become dormant and you can remove them easily before the transfer process.
3. Activate Your VPN Connection When Transferring Data Online
If you are transferring your data via online channels like cloud storage or file sharing services, be sure to keep your connection secure and encrypted. By encrypting your connection using VPN, you will be able to keep the data transfer process secure and private. Also, any hackers or cyber attackers can't get into your system via your network connection, and it is impossible for them to intercept the transfer process.
4. Use Trusted Cloud Storage and File Sharing Services
Cloud storage and file sharing services are often used to transfer files between devices if it is not physically possible to transfer them directly. Since these services will store most of your important files, you should ensure that the services that you use are trusted and reputable. Also, choosing the encrypted or private cloud storage and file sharing services with advanced security and privacy features, which often require you to pay the monthly or yearly fees, is recommended as opposed to using a free service that offers only basic security features.
5. Encrypt Your Files Before Transferring Them to Other Devices
By encrypting your files before sending it to other devices, you are improving the security and privacy of your files significantly. Encrypting your files means adding a password and other locking method for the files so that you can't open it unless you know the password or have the key to unlock the files. There are some good file encryption software or apps that you can use for this purpose, such as AxCrypt.
6. Turn Off Wireless Connection Immediately After the Transfer is Complete
If you are transferring your data via Bluetooth or local wireless connection, be sure to open this connection only when you are doing the data transfer. Don't keep your Bluetooth connection open for long. Turn off the wireless connection immediately after the transfer is complete. This is to prevent any unscrupulous people from using your open connection to access your files.
7. Install Firewall, Antivirus, and Anti-Malware Programs
Lastly, it is better to install essential security software or apps in all your devices to prevent any possible threats from entering your system during the transfer process. Firewall, antivirus, and anti-malware programs are essential security tools that you need to have to prevent any attempt of cyber-attacks and keep your system safe and protected. They also have advanced privacy options to keep all your devices private and fully secured.