There is one simple reason why people prefer to do their banking and shopping activity online, and that reason is convenience. You don't need to wait in a queue or go to the nearest ATM machine just to transfer some money to your friend. You also don't need to go to the mall and walk around for hours just to find the product that you are looking for. With today's digital age, everything is made as convenient as possible. Banking and shopping can be done online, even from your bedroom.
However, the problem with online banking and shopping activity is that, in some occasions, third parties can monitor your data and try to steal it from you. Once your data is stolen, they can use it for their own purposes. There are many cyber criminal cases, such as stolen credit card information, identity theft, and phishing, that happen due to the carelessness of the users, or lack of security protection that they have. This is where VPN comes into the scene. Here are some tips to protect your online banking and shopping activity using virtual private network:
1. Connect To Your VPN Before Accessing Any Banking Or Shopping Website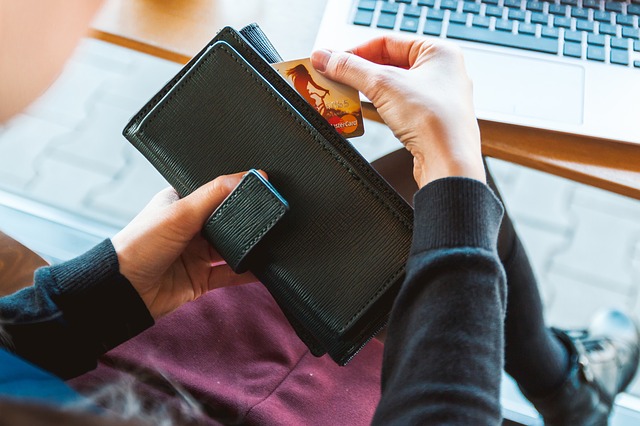 If you want to secure your sensitive data during your online banking and shopping, it is important to remember turning on your VPN before accessing any banking or shopping website. This is necessary because some people might not remember to do that, and as a result, their online security is at risk. It is even better to create a habit of turning on your VPN immediately after you turn on your device, and keep the VPN active all the time. You have to ensure that you are connected to the private network before accessing any website that requires you to submit your sensitive information.
2. Make Sure That The IP Address Is Masked With Your Private Connection
When it comes to online security, it's better to double check and be as "paranoid" as possible. You want to make sure that you are connecting to the internet using the VPN IP address, not your real IP address. In order to do that, you have to check your IP address before doing any browsing activity, and ensure that the VPN IP address is fully active. When your IP address is masked with the address from the private server, you don't need to worry that anyone might monitor your data, since your connection is always encrypted.
3. Use VPN For Mobile When You Do Banking Or Shopping Via Mobile Apps
You might want to do some financial transactions via your bank's official mobile app, or you might do some shopping with your favorite online store's mobile app. Before you do that, you have to install the mobile version of the VPN software that you have, and then activate the VPN connection on your mobile device. Just like with the desktop, it is always important for you to encrypt your data transmission on your mobile device, especially if you are using your mobile device to do important transactions that require your sensitive information.
4. Do Not Perform Any Financial Transactions In Public Places
Always initiate the financial transactions when you are on your own WiFi network, or mobile data connection. It is too risky nowadays to use the public network to do some banking and online shopping activities. Yes, you can use the WiFi networks that you find in public places to do some light browsing, streaming videos, and so on, but for banking, you better use your own connection. Always be aware of which connection that you are using at any given time. And also, it is important to set your device to connect to the WiFi network manually, instead of automatically.
5. Activate Two-Step Authentication For All Your Accounts
Since many digital accounts nowadays are equipped with the two-step security authentication feature, it is better to check each account that you have and activate this feature for all your accounts. This is especially true for the accounts related to your financial institutions and favorite online stores. The email address that you submit to those institutions should be protected by two-step authentication, so that nobody else can enter your account even though they have the password for it.
Those are some tips to protect your online banking and shopping activity using virtual private network. If you don't want to risk your private data being stolen by hackers or any other third parties, you need to have a VPN software installed and ready to use on your device. Also, take the other security measures to ensure the safety of your important data.