When you are dealing with a massive amount of customers' data in your business, it becomes very important for you to protect such data with the best protection system available. In fact, as a business, it is your responsibility to protect your customers' data and prevent any unauthorized third parties from accessing such important data from your servers. This is because if you are careless with the security and privacy protection in your business, you are risking the thousands of customers' data that you store in your servers to get leaked, which will bring a big problem for your business, as well as to your customers.
Protecting the online privacy and security of your customers is necessary for your business whether you have a big or small business. It is better if you start guarding your customer's data from now, even when you still have very few customers, since your responsibility will only get bigger along the way. The more customers that you have, the stronger the protection system that you need to have. Here are some tips to protect your customer's online privacy and security in your business:
1. Collect Only The Necessary Data For The Transaction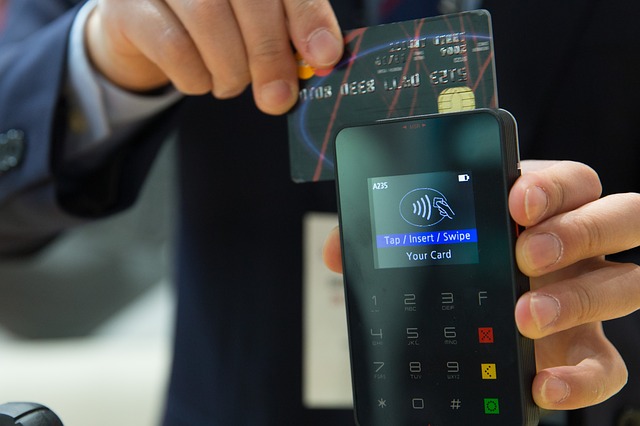 While it has become the norm for companies or corporations to spy on their customers in order to improve their sales, without paying too much attention to their privacy, it is better if you have a policy that will allow your website to collect only the data that is necessary for the transaction. In this way, your customers won't feel that they are being monitored, or being spied in any way. If you collect only the necessary data for the business transactions, such as their name, shipping address, and credit card information, then it will be fair for your customers since you only take their basic data. In this way, they will know that you care so much about their privacy.
2. Install A Good Security System In Your Office Building
Before we talk about the privacy and security protection for your customers on the software or digital side, you have to be aware about the importance of the security of your hardware or physical side of your business first. It's very important for you to protect your office building with a good security system to avoid any intruders from entering your premises. It is especially important for you to install a security system on your server room as well. Moreover, you need to protect each hardware that stores your customer's data with the best physical security protection system available.
3. Encrypt All The Data Transmission With Private Network
Since your customers will transmit their data via their network connection, it is necessary for you to encrypt all the data transmissions between your servers and your customer's devices. You can do this by installing the virtual private network system for your business or office, which ensures that all data transmissions are encrypted with the best security encryption system. The best encryption that you can use is the military-grade encryption or the 256-bit AES encryption system. When the data transmissions are encrypted, it is impossible for hackers to penetrate your network connection and steal your customer's data.
4. Have A Team Of Security Experts As Your IT Staff
If you are handling lots of sensitive customer's data in your business, it is necessary for you to hire some security experts as your IT staff. This is to ensure that you can manage all the private data from your customers as well as handle the problems when it comes to your business security system. Your customers can ask various things about their security and privacy while doing business with you by contacting your security experts. In a way, these security experts can help you with the security-related customer support, as well as work as the team that maintains the security of your business system on a daily basis.
5. Always Ask The Consent Of Your Customers
Whenever you are about to collect the important or sensitive data from your customers, always let the customers know that you are doing it. In this way, you will always collect your customer's data with their consent. This will also prevent any problems related to the way you collect your customer's data later. By asking the consent of your customers whenever you are about to collect their private or important data, you are building a strong trust between your business and your customers, and you are showing to them that you care about their online security and privacy.
Those are the tips to protect your customer's online privacy and security in your business. As a business, you are required by law to protect your customer's data with the best protection system, and you need to keep such data private all the time. By protecting their data, you will also prevent various cyber crimes from occurring, which might bring bad consequences to your business, as well as bring the risk of dangers to your customers.