Kodi is an open source media center application that can run in various operating systems, including Windows, Linux, Android, iOS, and OSX. Since it is available in multiple platforms and it is completely free to use, people are using it now to manage their media center more easily in various devices that they have, including mobile devices and smart TVs. Kodi lets you manage all your digital media in one place, including movies, TV shows, music, photos, and others. There are also various add-ons that you can install on Kodi to enhance its functionality.
Now if you have a smart TV and want to install Kodi on it, you can do it in various ways depending on the operating system of your television. Some smart TV models might already have Kodi installed on them, and for some other models, you can simply download the installation file from the official website and install it via USB.
Using VPN on your Kodi and smart TV can improve your online privacy as you use this platform to stream various types of media into your television. Here's how to make your VPN works on Kodi and smart TV:
1. Make Sure That Your VPN Supports Router Installation
The first thing that you can do to make the virtual private connection work on Kodi and smart TV is to install it on your router. However, first you have to ensure that the VPN service provider offers the feature to install the private connection directly on your router. Even so, be aware that the virtual private connection might only support certain router types or models.
This is why you need to check the official VPN website to ensure whether it supports router installation, and if it is, you have to ensure that your router is supported by the virtual private network.
2. Install The VPN App Directly On Your Smart TV When Possible
Some smart TVs use custom Android or Linux operating systems that are similar to the mobile devices that you use. If this is the case, it might be possible for you to install the VPN app directly on your smart TV via USB without the need to tweak it in any way. You just install the VPN app via the app store that is available on your smart TV and it will work immediately once you activate it.
Once the VPN is active, you can run Kodi and start streaming various types of content that are geographically restricted for you.
3. Install The VPN Connection On Your Router
Since Kodi can stream various content from the internet, and because your ISP might block or throttle the connection, using VPN can bypass the restrictions applied by your ISP and ensure seamless streaming of content on Kodi. Just activate the private connection on your router and you can apply the private connection on Kodi once you connect your smart TV to the router.
You simply need to follow the instructions as given by your VPN service provider as each provider will have different methods for installing their private connection on different routers.
4. Using Android TV Box With VPN And Kodi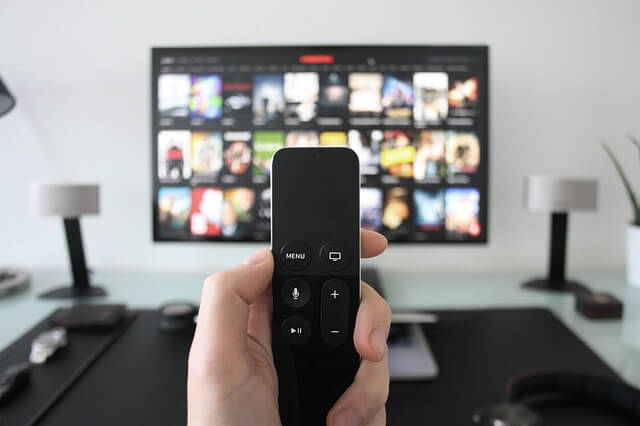 If your smart TV doesn't support installing any third-party applications, and it doesn't allow you to install Kodi directly on the smart TV, then you can use any Android TV box to do it. Android TV box is a device that allows you to use Android OS on your smart TV. It is available in major retailers and usually very affordable. Best of all, many Android TV box products have Kodi installed by default, so you don't need to tinker with it just to get Kodi running on your smart TV.
Once you've connected the Android TV box to the smart TV, you can simply access the Play Store to install your VPN app and activate it just like you would when you activate your VPN on your Android phone.
5. Using VPN On Fire TV Stick With Kodi Installed
Amazon Fire TV Stick is similar to Android TV box, only that it is an exclusive product provided by Amazon. The Fire TV Stick already has various online streaming services installed on it, such as Amazon Prime Video, PlayStation Vue, Netflix, Hulu, and the like. However, it doesn't have any app store installed by default, so you need to tinker with it a bit. You can obtain the Play Store installer from a third party and then proceed with installing Kodi on your Fire TV Stick.
Once Kodi is installed, you can start installing the VPN app that you are subscribed to via the Play Store. Once everything is done, you can start streaming various types of online content via Kodi on your Amazon Fire TV Stick. Best of all, your connection is encrypted all the time.