Some VPN services offer their virtual private connection only for the desktop computers, while some others offer their services for multiple devices. If possible, you should pick the VPN service that offers their services for multiple devices, so that you can use their private connection in your mobile devices, game consoles, smart TVs, and so on. The problem with most VPN services is that it is quite complicated when it comes to installing the VPN connection to your router. However, once you've successfully secured your router connection with VPN, you can easily connect your devices to the router in order to get the advantage of the private connection automatically.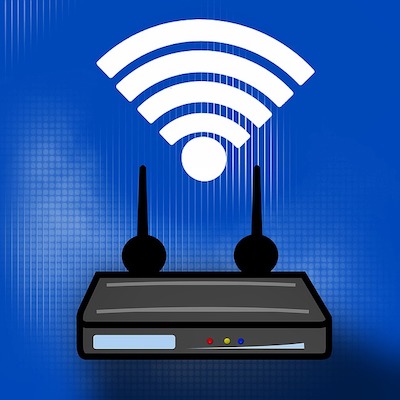 Why is it important to set up a virtual network for your router? This is because you don't need to set up the private network manually for each device once you set up your router with VPN. However, setting up the router with private connection is quite complicated, so you have to follow the process carefully. Here are some tips to easily use VPN for your router and other devices:
1. Make Sure Your VPN Connection Supports Routers
Not all VPN services will allow you to set up the private connection for your routers. Normally, a virtual private network service will give you the software for desktop computers and mobile devices, and there is no router support whatsoever. Some other services offer router support only as an extra feature, meaning that you have to pay extra in order to be able to set up a private connection for your router. So, it is important for you to know that your VPN connection supports routers, since not all services will provide you with this advantage.
2. Take A Look At The Official Website For Router Setup Instruction
Usually, a full instruction manual is provided on the official website of the VPN provider, which will guide you step by step in the router setup process. What you need to do is to head to the official website of your VPN provider, and search for this kind of information. If there is no information available, you can try talking to the customer service department, and ask them regarding the method to set up private connection for your router. They will likely provide you with the link to the instruction and assist you with any help that you might need during the setup process.
3. You Don't Need To Manually Set Up VPN For Each Device That You Have
The biggest advantage of setting VPN connection for your router is that you don't really need to set up the private connection for each device that you have. Once your router is configured with a VPN connection, any device that connects to your router will automatically have secured and protected connection. This is useful for devices that don't have any native VPN apps, such as game consoles and smart TVs. Even if you use desktop computers, you don't need to install any VPN software for your desktop, since you only need to connect to your router in order to get the benefit of security, privacy, and anonymity online.
4. Make Sure That Your Router Model Is Supported
Even though your VPN provider supports the router setup, it doesn't mean that your router is supported. Not all router models or brands are supported for the VPN connection. So, you have to take a look at the information about the routers that are supported by your virtual private network provider. Once you are sure that your router is supported, you can begin the set up process by following the instruction manual from your service provider. If your router is not supported, unfortunately you have to buy a new router that is supported by the service provider.
5. Purchase A Router That Is Pre-Configured With The VPN Connection
Most VPN providers that provide support for router connection usually sell pre-configured routers for their users. By purchasing one of these routers, you can get various advantages depending on the service provider that you use. Pre-configured routers have the VPN connection configured from the start, so you don't need to deal with the hassles of configuring it manually. These routers can usually be purchased from the official website of the VPN provider, and it is one of the simplest ways you can do to easily set up VPN connection to your router.
Those are some tips that you can follow to easily use VPN for your router and other devices. In fact, it is preferable for you to use a router for your VPN instead of manually setting up the private connection for all of your devices. You only need to set up your router once, and then you can connect any device to it in order to enjoy online privacy and security. It can save you a lot of time and effort.