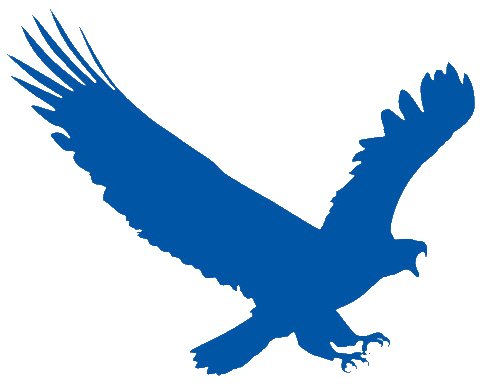 Pros
Provides a simple and lightweight download manager and accelerator program that is available for free. Malware checker is available to ensure that your downloaded files are free from any malware.
Cons
Available only as a Windows program which can be integrated with most popular browsers, with no support for other platforms. Only the Chrome extension is available as a standalone extension.
Overall
Provides a high quality download manager and accelerator program that you can use to download files with increased speed. Ensures that you don't bring any malicious software to your system.
Rating: [yasr_overall_rating]
EagleGet is a download manager and accelerator program provided by EagleGet, a software developer based in Beijing, China. The software is available as a full installation or a portable version which can only be used fully in the Windows operating system. The purpose of the program is to give users one of the best free alternatives to premium download manager and accelerator software that is available online, which offers more or less the same features as many other similar programs on the market.
Increase Download Speed With The Refresh Feature
The main function of EagleGet is as a download accelerator program, which is why it helps you to increase your download speed significantly. Compared to using the native browser download, this software can multiply your speed up to 6 times faster. This is because the software splits the downloaded file into several parts and initiate the download process simultaneously for those parts. Once the download is completed, it rejoins the file and save if to your computer. Also, it has the refresh feature that helps you resume broken or failed download without having to start from the beginning.
Verify File Integrity And Built-in Malware Checker Tool
It is necessary to check the integrity of the file that you have downloaded to ensure that the file is not corrupted in any way. Since this program downloads the file by splitting into several parts, it is necessary to ensure that the downloaded file is complete and whole. With the built-in malware checker, it ensures that the file is free from any type of viruses or malware that can harm your system. It means that when you use this software, you can prevent any website from sending malicious software to your system because all files that go through this download manager program is scanned for malware.
Integrate With All Popular Browsers
Once you've installed EagleGet into your system, it immediately integrates with all browsers that you have installed on your system. This software has extensions for many popular browsers, such as Opera, Firefox, and Chrome, and the extensions are installed automatically by the software. With this integration, no matter what your browser, you can always download any files through this software. There is a feature to skip downloading files using this software using a certain hotkey. However, once you've installed the software, all default downloads are handled by this download manager software.
Schedule And Manage Your Downloads Easily
As this program's function is not only to accelerate your download, but also to manage your downloads, you can easily schedule and manage your downloads according to your preference. You can set the software to download certain files from certain links at a certain time. After that, you can manage the downloaded files easily within the software interface. So, no matter how many downloads that you want to perform, this software can handle that. And with the queuing process, the download process becomes very easy to control.
Silent Mode And Notification Options
Whenever EagleGet completes a file download, it gives you a notification on your desktop, informing you that a certain file has been successfully downloaded. The good thing about this software is that it has various notification options to set how the notification appears on your desktop. It can also give you the silent mode option to disable all notifications in case you find them to be disturbing. With the notification options, downloading files using this program can be more fun since you can change the notification theme according to your preferences. The silent mode also helps you to keep being productive without being disturbed by the download notifications.
Conclusion
If you are looking for a good alternative to a premium download manager program like IDM, EagleGet is the best software to choose. This is because it has the similar functionalities of premium download manager program on the market today, and best of all, this software is completely free. It gives you faster download speed, scheduled download feature, malware and file integrity check, silent mode, notification options, and many more. You can even customize the user interface of this program according to your preferences, which makes this software even more recommended for you to use. All in all, for accelerating and managing your downloads in one dashboard, this software is the most recommended software that you should pick.