TL;DR: Array Networks is one of the leading networking and security solutions company. The company has now got almost two decades of experience in the field, and it keeps raising the bar with innovative and effective networking and security solutions for enterprises. We interviewed Milind Kulkarni, senior director, product management for Array Networks and discussed the AG Series SSL VPN solution products provided by the company.
The products comprise of both appliances as well as software applications which use methods such as zero trust policy and multi-factor authentication to make sure that the customer's data stays safe inside the secure perimeter.
AG Series SSL VPN is nothing like your regular VPN.
The term 'VPN' can sometimes be misleading in the sense that infrastructure used for enterprise-level VPN and the one provided for domestic purposes can have a lot of differences. VPN for enterprises need to be a lot more flexible and robust. Enterprises demand impressive speeds but without making any compromise with the security as speeds affect the productivity and thus profit in this case.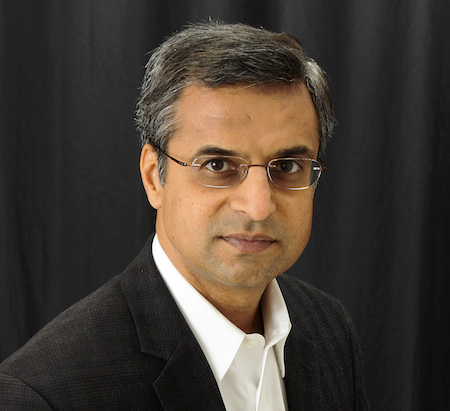 We asked Milind to shed some light on this topic while keeping AG Series SSL VPN in perspective. He replied, "First, our AG Series SSL VPN solutions operate in almost any environment, be it as a hardware appliance, a cloud application, as a Virtual Appliance (VA), or as a VA running on our AVX Series Network Functions Platform. Second, our version of SSL is far superior to most firms that rely upon OpenSSL, as from the beginning our team developed a proprietary SSL stack that is far more resilient and secure. The AG Series is able to create a secure perimeter around very specific resources and hold all users to the same security standard. Our SSL VPNs support both RSA and ECC cryptography, support up to 130,000 users, and provide the lowest cost per SSL transaction in the industry. What's more, this scalability enables the AG series to support any user, as opposed to just remote users."
Businesses are not bound to one specific medium when it comes to data transfer and remote access. The versatility of the AG Series makes it the perfect mechanism to cope with the security needs of such a case. The strengthened version of SSL and the high number of user support makes AG Series one of the best bets for businesses.
The specific details about various appliances in the series are available here.
The service means business when it comes to Businesses.
The infamous ransomware epidemic and the recent Quora hacking are some of the events which showcase the importance of security of corporate data. Any unfavorable event affects not only the enterprise but the user as well. Array Networks is also aware of the advancements made by cybercriminals, and they leave no stone unturned when it comes to protecting the privacy of businesses and keeping their data safe.
They employ robust encryptions, secure techniques, and proprietary mechanisms to minimize any sort of data leak. "Put simply, SSL VPNs enable individuals to securely access networks, applications and services via a secure, encrypted tunnel. An SSL VPN connection uses end-to-end encryption to protect data transmitted between the endpoint device client software and the SSL VPN appliance through which the user accesses corporate resources. Array Networks' SSL VPN secure access gateways enable businesses to provide secure access for many thousands of users simultaneously. In addition, the DesktopDirect application set provides remote desktop access. With DesktopDirect, sensitive corporate data is secure because it never leaves the corporate network and never resides on remote and mobile devices.", said Milind.
DesktopDirect is one of the software applications provided by Array Networks. These are meant to work harmoniously with the physical and the virtual appliances offered by the company. DesktopDirect allows the employee to access the desktop from any location remotely. This increase both flexibility as well as the productivity and Array Networks makes sure that all of this is achieved without undermining security and performance.

MotionPro is the app developed by Array Networks to enable the user to access resources from mobile devices. "Our free MotionPro SSL VPN client is compatible with almost any device, including iOS, Android, Linux, Windows or MacOS, and browser-based HTML5 apps. MotionPro is custom-built for our AG Series SSL VPNs.", adds Milind. The app is available on Google Play and Apple AppStore, and the user can also get it from the Array's Support site. It becomes effortless to connect with the resource center with the help of these apps.
To keep everything secure and under the control of the business, Array Networks makes sure that there are plenty of options available when it comes to serving the needs of the customers. Milind told us, "We support TLS 1.0, SSL 3.0 and TLS 1.2; a full range of RSA and ECC encryption protocols; and 1024, 2048 and 4096-bit keys. In addition, our management platforms provide full visibility into user activity and protocols, allowing IT managers to enforce security policies." It goes without saying that they took care of all the potential needs of the businesses and made sure that their SSL VPN is capable enough to serve the needs of their customers.
Security is the topmost priority
What use is any kind of VPN service without some strengthened security measures? However, when it comes to Array Networks, you will realize that they took no shortcuts while employing security measures. They use top of the line encryptions and a mix of traditional as well as the unorthodox approach to mitigate breaches.
Milind seemed reasonably confident of the abilities of the AG Series. On the matter of security of SSL VPN, he said, "Provided encryption is kept up to date, SSL VPNs are very secure; for example our SSL VPNs are often used for financial transactions and exchanging other critical data. Our AG Series SSL VPN is also certified as effective by third parties like ICSA Labs, an independent division of Verizon. Array Networks' AG Series is secure enough to help enable what's known as a "zero trust" security model, which goes beyond traditional perimeter-based models and protects all assets from both without and within an organization's firewall. We don't rely on just user credentials for authentication, but also support 3rd-party Multi-Factor Authentication (MFA) and our own hardware ID implementation that operates at the device level."
Many cybersecurity firms are now moving from the traditional perimeter-based security models to the more reliable 'zero trust' security mechanisms which involve the use of various verifications methods such as multi-factor authentication.
Data leaks also seem like a farfetched possibility on Array Network's AG Series. The software applications, as well as the security mechanisms, make it very tough for an intruder to get away without being noticed. Milind said, "As mentioned, DesktopDirect remote desktop access is highly secure. In addition, all Array products are thoughtfully designed from the ground up for security. For example, our products use a customized, secure embedded/real time operating system that has had all unnecessary functions, services and applications removed. Access to the appliances is shut off for everything except device management for IT managers."
Array Networks is one of the leaders when it comes to providing hardware and virtual networking appliances for businesses. A vast enterprise userbase with more than 5000 deployments across the world speaks for the company itself. The company is known for providing effective security and networking solutions at nominal costs for all kinds of scale.