Having a smart TV is one thing that makes it easier for you to do various things on your TV just like you do it on your smartphone or tablet. You can play games, watch movies, listen to music, browse the web, and do many other online activities simply by connecting your smart TV to the internet. Since this type of television has the capability similar to the smartphones and tablets, you can also use your smart TV to bypass the various internet restrictions by using a private connection.
If you haven't done so, you need to understand that it is possible for you to use a VPN on your smart TV and enjoy the freedom on the internet without revealing your real identity. However, there are not much guides about how to set up or use a private connection on smart TVs since there are still a few people that actually have or use this type of TV, especially in the developing countries. Here are 5 ways to use a private connection on your smart TV: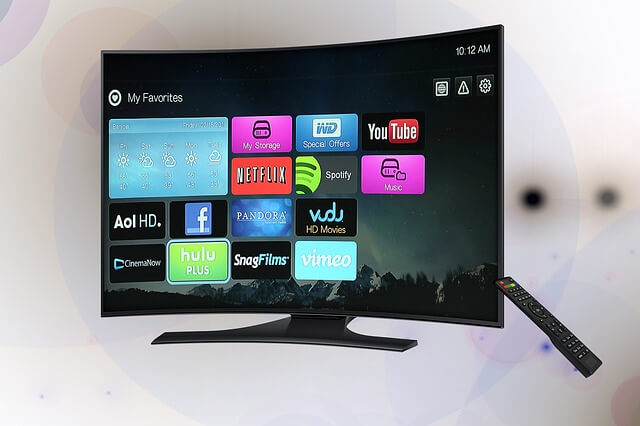 1. Install VPN Directly From The App Store
The good thing about smart TVs is that some of them are actually based on Android, which is one of the most popular mobile platforms out there. Thus, you can access the app store from your smart TV just like you do it with your smartphone. So, the first step to connect to a private connection on your television is to install the VPN app directly from the app store. Just go to the app store and find the VPN app that you want to install. For the best security, privacy, and performance, you should use the reputable VPN service that provides the best privacy and security protection for your connection. Once you've installed it, just follow the instructions to start connecting to the private network.
2. Install VPN On Your Router
In case the smart TV doesn't have any app store installed, or it is impossible for you to add more applications on it, you can simply install the VPN on your router. By using the router that is supported by the VPN service provider, you can simply follow the instruction to apply the private connection on your router. Of course, in order to do it, you have to meet two necessary conditions. The first condition is that your VPN service must allow router installation. The second condition is that your router model must be supported by the VPN service. In this way, you will be able to connect your television to the router and enjoy the private connection immediately.
3. Use A Router Box With VPN Installed
There are some VPN companies that sell VPN router in a box, meaning that they are essentially selling a router device with their VPN service pre-installed on it. This is a great way for you to use it with your smart TV. The VPN router box will allow you to create a plug-and-play private connection for all your devices, and moreover, you don't need to set it up. There is no software to download. You simply turn it on and connect your TV to the device, and it will automatically have a private network. The good benefit of this method is that you will be able to get at least a year of subscription to a good VPN service with your router purchase.
4. Share Your Laptop Private Connection With Your Smart TV
If your VPN service doesn't allow you to install their private connection app on your router, there is another way to connect the private network to your television. It is by first establishing the private connection on your laptop or desktop device with at least Windows or Mac operating system and then use a hotspot sharing program to share your private connection to your television. This might be a bit tedious step to do, but once it is established, you simply need to connect your TV with your laptop and it will be good to go.
5. Use A Smart DNS Method
The smart DNS can still be considered as a private connection simply because it helps you to bypass internet restrictions using a different server. So, while it doesn't provide a lot of privacy protection features, a smart DNS can help you to bypass any region protection and allow you to access websites or apps that are blocked with this restriction. It is also easy to set up because you only need to change your DNS address on the Settings menu of your smart TV, and you will be able to use your connection just like the private connection since you can access various foreign apps and online services with the smart DNS address.
Those are the ways to use a private connection on your smart TV. If you still have a "dumb" TV at home and want to make it possible for you to stream Netflix or Hulu directly from your TV, then you can simply use an Android TV box or Apple TV box to make it happen. It will turn your "dumb" TV into a smart TV, and you can also benefit from these tips as well.