When you are running a business that operates internationally or globally, traveling to another country will be something that you do routinely. You might do it at least once every two months in order to keep your business running smoothly. You might also need to meet with new clients or oversee the business operations that you have overseas.
The thing that you need to keep in mind while traveling for business purposes is that you will often bring the important information about your business with you. So, the devices that you bring to another country will usually have the information about your business, which is private and secret. However, as you are traveling to different countries, you will notice that each country has different standards in online privacy and security. This can be troublesome, especially if you visit a country that doesn't respect individual privacy and is very restrictive in their rules regarding internet access.
When visiting another country on a business trip, you need to protect your business information at all costs. Here are 5 ways to keep your business privacy while traveling to another country:
1. Encrypt Your Devices and Drives
The first thing that you need to do is to ensure that your devices and drives are encrypted, meaning that they are locked from unauthorized access. If you use a laptop, make sure that your drives are encrypted since it is important to keep all your files safe and private within the drives. Remember that when you visit a country that doesn't respect user's privacy, the government or ISP might be able to monitor your data transmissions and files stored within your devices and drives.
So, it's better to lock your devices with passwords and activate the drive encryption system afterwards. Your OS might provide this functionality, but if not, you can always use a third-party drive encryption software to get the job done.
2. Don't Store Important Files Locally
It is better to keep your important files in the cloud when visiting another country. Keep your devices clean from important files, such as the sensitive business information, customers' data, personal information, and the like. Instead, access those files only when you need them via the cloud. By storing them on the encrypted cloud storage system, it will be safer for you to keep your business data private.
Also, when accessing your cloud storage drives, you need to use a virtual private connection in order to encrypt your network connection, in case some unscrupulous people are trying to monitor your online activity. Don't forget to encrypt your important files as well.
3. Install VPN On Your Device Before Visiting the Country
Since you will need a VPN connection upon arriving at your destination country, you will need to get your VPN ready to use before departing from your home country. This is because the country that you will visit might have strict rules regarding internet access, and the government might ban VPN services in the country. If you don't get the VPN installed from the start, you might not be able to download the VPN installer once you've arrived at the destination country because it is forbidden to do so.
Also, ensure that your VPN service provider can be used in the country that you will visit. For instance, not all VPN services will be available in China, but some reputable VPN services have ways to circumvent the Great Chinese Firewall, allowing the users to use their VPN connection in China. Note: Never use any public hotspot because they are not secure.
4. Prepare an Alternative Device with Alternative Accounts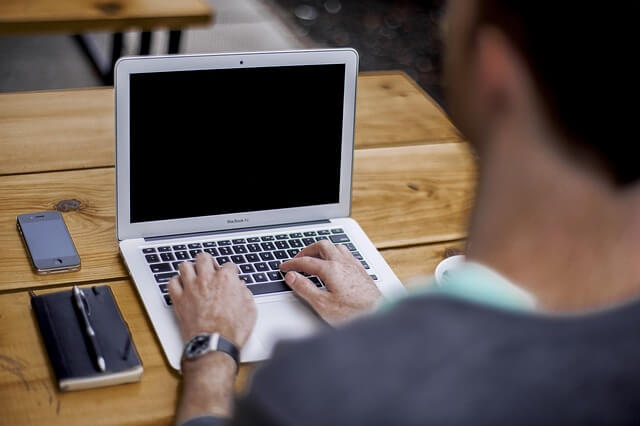 When traveling to another country, especially in a business trip, it is better to bring an alternative device instead of your primary device. This alternative device should not contain any information related to your regular accounts. It is as clean as a new device, to be used only in your business trip. Also, prepare alternative accounts, such as alternative email address, online storage, messaging apps, and so on. Use this alternative device and alternative accounts only when you stay in the destination country.
Once you go back from your business trip, don't forget to wipe your alternative device clean in case some hackers have managed to install surveillance apps in your device. It will bring your device back to its clean state.
5. Keep Each Data Transmission Secure
In the destination country, if you are doing data transmission online on a regular basis, be sure to keep it secure and protected. This can help to protect your privacy and make sure that you can transfer the files safely right to the recipients. You can keep the data transmission secure by ensuring that you always keep your VPN active during the data transfer sessions. Also, you should transfer only encrypted files that only your legitimate recipients can decrypt. Additionally, you need to use a data transfer application that is fully encrypted and secure.
By keeping the data transmission secure, you don't give any hackers or unscrupulous third parties the opportunity to circumvent the transfer process and steal your important business files.