The privacy and security of your small business needs to be kept in check if you want to keep your business running smoothly. Why? That's because any privacy and security breach in your small business can mean big expenses for you to fix such problems. Moreover, if it happens, let's not forget about the customers that might no longer feel comfortable doing business with you due to the lack of security and privacy protection for their data.
That's why privacy-conscious small business owners should consider using VPN for their small business because it will help them protect the important data that they have, whether it is their business data or customer's data. Not only that, there are some security tools that you can use along with your VPN connection in order to enhance the privacy and security protection around your business network. Here are 5 VPN-related tools that can improve the privacy and security of your small business:
1. SpiderOak – Encrypted Data Storage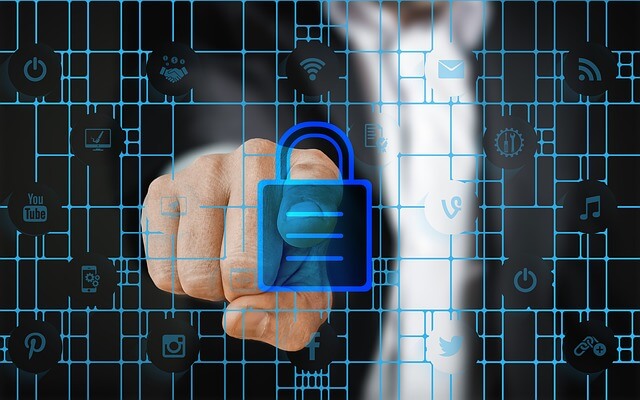 If you want to protect your business and user data for real, you shouldn't go for just a regular encryption for your online data storage. Instead, you need to pick a better encryption system for your data privacy. SpiderOak is one of the best encrypted data storage platform that allows you to store all your business and user data in one secure and highly encrypted environment.
SpiderOak will not just encrypt your files during the data transfer, but also it will encrypt your data locally before being uploaded to the online cloud servers. This way, it will double the encryption for all your data, and you can be sure that all local and cloud data are always encrypted and synced on all connected devices.
2. Wickr – Encrypted Messaging System
If you want a better communication system for your small business, especially between the employees within your company, Wickr can be a good platform to use. This is because this messaging system is not like the regular messaging platforms that are available on the market today. Other messaging platforms might encrypt your messages, but they only use regular encryption system that sometimes hackers can break through.
Wickr uses the 256-bit encryption system that gives the users the ability to protect their messages and communications, as well as private information that is being transferred between users. Moreover, it works in various platforms including desktop and mobile devices.
3. HighTail – Secure And Encrypted Data Transfer Between Devices
There are lots of apps that are available on the market that allow you to share files between devices. However, those apps usually don't have any guarantee that your data is secure. Those apps work only to help you send the data from one device to the other device, and you never know if the company behind those applications might collect the user's data along the way.
With HighTail, file sharing between different devices such as computers to mobile devices will be done even more securely. It has various security features that ensure your files are transferred securely from one device to the other, requiring user's authentication, password, and identity verification before the receiver can open the transferred files.
4. FraudLabs Pro – Fraud Prevention Tool
As a business that deals mostly with online transactions, it is very important for you to prevent your business from various fraudulent transactions along the way. Chargeback and fake transactions can happen anytime when you accept credit card payments on your website, so you have to protect your business from loss of profits in the future by keeping your e-commerce system free of frauds and scammers.
FraudLabs Pro will help your small business to prevent various possible fraudulent transactions on your e-commerce system and ensures that all transactions that go through your shopping carts are securely protected. No matter what payment methods you accept, you can always use this tool to prevent any possible frauds that might happen anytime.
5. AxCrypt – File Security And Encryption Tool
AxCrypt is an encryption software that allows you to encrypt the files that you store on your local storage easily. It features a high level of encryption that allows you to lock the access of your important files with various methods. This way, all important files that you store locally will always be protected from any unauthorized access.
Moreover, it also has the cloud storage feature that allows you to store your encrypted files on a cloud storage and share it with others using the encryption keys. So, only people who have the keys to open the files can access it.
Those are the tools that you should use in your small business along with the VPN connection that you already have. These tools can enhance the privacy and security of your business and user data significantly, and you can be sure that unscrupulous people cannot get access to any of your important files.