P2P file sharing or torrenting is usually one of the things that many VPN service providers are trying to avoid. This is because not only this activity belongs to the grey area of the internet, it can also drain the resources that they have. When you are doing the P2P file sharing activity, you need to turn on the connection all the time, and the data transmission will keep on running, uploading and downloading data constantly. This is the reason not all VPN providers offer the torrenting feature in their service.
In fact, only the top class of VPN services will have the boldness to offer the users the ability to do the torrenting activity because it is part of the user's rights to use the internet as they want to. Since there are not a lot of services that provide torrenting feature for their private connection, you need to choose between them very carefully. Here are 5 tips to choose the best VPN service for P2P file sharing activity: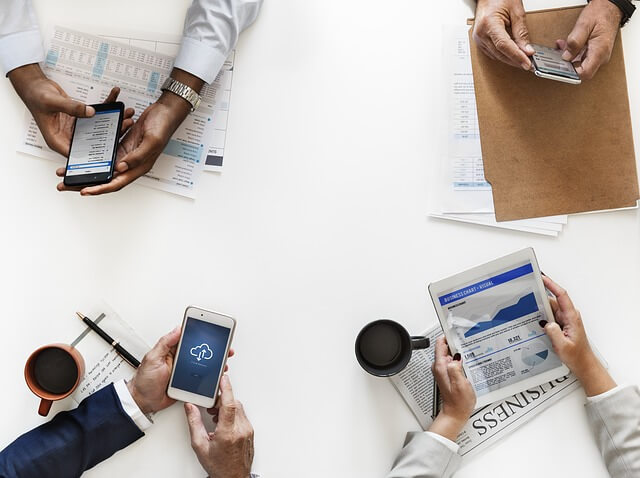 1. Make Sure That It Doesn't Monitor Your Data
This is important because not all countries will allow you to do P2P file sharing activity because some countries consider it to be illegal. This is why you have to choose the private connection that doesn't monitor your data. You don't want to be monitored by your VPN service provider simply because it is your rights to stay anonymous and private online, and it is your responsibility to use your online traffic according to your needs. Choose the VPN service that offers no logging policy to allow a completely anonymous torrenting activity.
2. It Should Have A Shared Private IP Address
A shared private IP address is difficult to track because you are using the IP address as used by the other VPN users. In this way, even though somebody managed to track your IP address, they will come into the conclusion that such IP address is being used by multiple users at the same time. When you are doing torrenting activity, the shared IP address is useful to blur your online trace and make it impossible for the third parties to trace back your shared private IP address into your device.
3. It Needs To Have Special Servers For Torrenting
Since P2P file sharing activity needs to use lots of networking resources from the private servers, your VPN service provider needs to have some special servers that are dedicated for torrenting. This is common with various reputable service providers because they don't want to mix the regular traffic with the torrenting traffic for their users. Usually, by using the torrenting servers, you will be able to get a better overall performance because these servers have been optimized for P2P file sharing.
4. Make Sure That It Offers Fast Speed And Unlimited Bandwidth
With torrenting, you need to have the private connection that can provide the best speed that you can get. This is because speed is important when it comes to downloading and uploading via the P2P file sharing network. You don't want to spend a lot of time waiting just to download a certain file with a small file size. You also need to use the private connection service that offers unlimited bandwidth because you will turn on your data transmission all the time, especially if you are doing a lot of seeding for various torrents. The combination of fast speed and unlimited bandwidth should give you the best comfort in your P2P file sharing activity.
5. It Should Have The Automatic Kill Switch Feature
When you are doing the torrenting activity, it is important for you to hide your IP address all the time because you don't want any third party to reveal your real identity. You don't want to be monitored and tracked by your ISP or government and found to be using the P2P file sharing network in your connection. So, the automatic kill switch feature is important for you to keep your IP address hidden from the third parties. When you experience any disruption in your private connection, the kill switch feature will allow you to prevent any IP address or DNS leak that can happen because of this connection drop. In this way, you will stay anonymous in your torrenting activity.
Those are the tips to choose the best VPN service for P2P file sharing activity. Whether torrenting is allowed or not in your country, it is always better for you to keep your torrenting activity hidden from any third parties. By using the reputable VPN service that allows P2P file sharing activity, you can download and upload files via the P2P network without having to worry about any third party tracking and monitoring activity.