Amazon Fire TV is a small device that you can attach to your HDTV via the HDMI port, which provides you with various streaming channels that you can enjoy immediately. This product is exclusively available on Amazon, and it is primarily used to make it easier for the customers to stream videos from Amazon Prime Video, although there are many streaming channels available with this product, such as Netflix, Hulu, PlayStation Vue, and the like. You can also install custom apps on it as it runs on custom Android OS. However, you might need to tweak it a bit in order to do that.
While it seems like this is the go-to device to turn your TV into the ultimate streaming entertainment, you should be aware that most streaming services are only available in the US and they are accessible mostly for US citizens. Since most of these channels are region-protected, you can't stream most of the available channels without a VPN. So, in order for you to make Amazon Fire TV capable of streaming these channels in your country, you need to have a VPN active while using it. Here are 5 steps to install VPN on Amazon Fire TV to stream region-restricted content: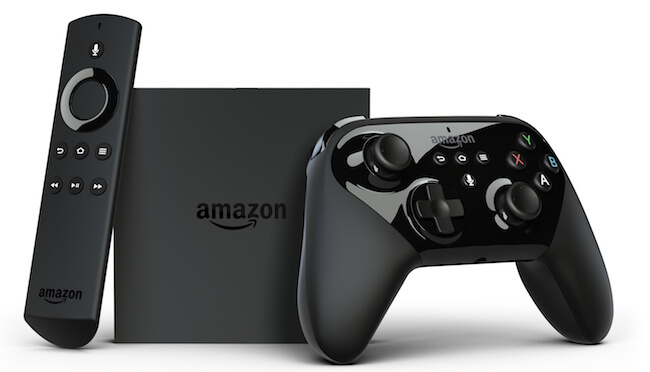 1. Get Your Hands On The Device First
The Fire TV device is available exclusively on Amazon, and it doesn't ship to customers living outside of the supported countries. Most of the time, it will ship only to US addresses. So, the first thing that you need to do is to purchase the device itself from Amazon. Since it doesn't support shipment for most countries in the world, you can use the virtual US address and forwarding service to ship the product to your home.
The price of the product itself is very affordable compared to other similar devices like Apple TV or Android TV box, and the specification offered for the device is also very good, allowing you to enjoy various high definition videos without any lags or problems
2. Subscribe To A Premium VPN With Router Installation Support
The next thing that you need to do is to subscribe to a premium VPN service that supports the installation of their VPN app on routers. It should also support the installation for Amazon Fire TV or OpenVPN configuration. Without this support, you won't be able to use your VPN on the Fire TV device that you have purchased.
Remember not to use any free virtual private network services for this purpose because most free services have limited bandwidth, which you can use to stream a few videos. You need to subscribe to a real and reputable VPN service so that you can do unlimited streaming on the Amazon Fire TV.
3. Install OpenVPN App On Amazon Fire TV
Aside from installing the VPN connection on your router and connect your Fire TV stick to the router network, there is another way to use VPN connection on the Fire TV. You simply need to install OpenVPN app on it. The device doesn't allow you to install third-party apps by default, so you need to enable this feature in the Settings menu.
Then, you can download the OpenVPN app installer and install it on your Fire TV stick. Once it is installed, you can simply go to the VPN service's official website to load the OpenVPN configuration.
4. Load The Module From Your VPN Service Provider To The OpenVPN App
The OpenVPN app that you have installed won't work if you don't give it a compatible configuration file. So, on the OpenVPN app, you need to configure the OpenVPN connection with the VPN configuration that you get from your VPN service provider. This configuration file can be used to connect the OpenVPN app with the servers provided by the virtual private network that you are subscribed to.
Once you've configured the OpenVPN to connect with your VPN service provider, you can test the private connection to see if it works on your Amazon Fire TV.
5. Use Only The US Servers When Using The Fire TV
When properly configured, the OpenVPN app you have just installed on your Fire TV device will work to connect to various private servers as provided by your virtual private connection service. However, in order for you to be able to stream various channels that are available on the Fire TV device, you need to use only the US servers for streaming.
Remember that to stream most of the channels that are available for the Fire TV, such as Amazon Prime Video, Netflix, Hulu, PlayStation Vue, and others, you need to subscribe to those streaming services. Also, remember that many of them only accept US customers and you need to pay for monthly or yearly subscription fee to enjoy their content. So, you might need to use your virtual US address most of the time and pay for the streaming subscriptions using gift cards.