What will happen when your online privacy is being compromised? There are lots of bad things that can happen. For instance, hackers can steal your private financial information, which means that they have the access and control of your finances. They can also steal your passwords, which means that they can access your accounts and send posts or messages on behalf of you without your permission. Or, they can also steal your private photos and spread it on the internet. There are lots of cases where the victims of identity theft suffer lots of losses, either financially or emotionally.
Since the occurrence of cyber crimes is accelerating, it is very important for you to guard your devices from any attempts of privacy invasion done by hackers or other malicious third parties. And also, you have to know what will happen when hackers have attempted to steal your data or any other private information. Here are 5 signs that your online privacy is at risk and how to deal with it:
1. You Get An Email Or Notification From Your Service Provider
Usually, when something strange is done to your account, your service provider will send a message to your recovery email address saying that somebody has tried to access your account from somewhere. Then, the message will say that if it's your own activity, you can ignore it, but if it's not your activity, you have to reset your password. While these types of emails are automatic emails, these are very important notifications about your account security that you cannot ignore.
How to deal with it: When somebody is trying to access your account, you have to follow the step-by-step process provided by your service provider as soon as possible before the hackers start controlling your account completely.
2. Your Device Starts To Act Strangely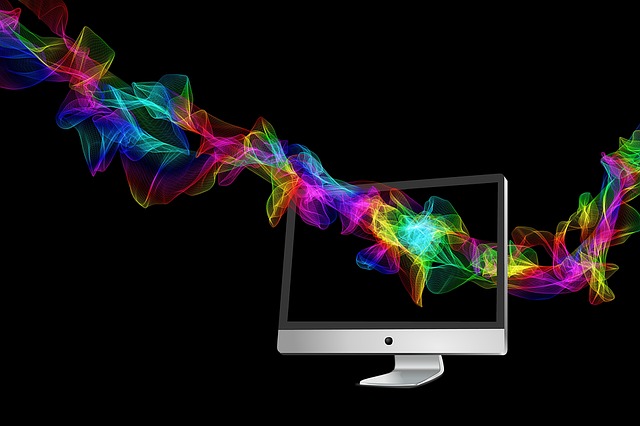 Did you see that your device is acting irregularly? For instance, you might see some strange software or apps being installed on your device without your permission. Or, you might see that your mouse cursor is start moving on itself and clicking various folders or apps. Or, you might see that your internet connection becomes very slow, and the resources used by your device is at peak even though it is idle. Be aware that there are cases where devices are being used by hackers as tools to mine cryptocurrencies. Also, there are also cases where hackers can control your device remotely using the remote access feature on your device.
How to deal with it: Restart all your system and download a good antivirus or anti malware software to check your system. In the worst-case scenario, you have to completely re-install your operating system.
3. Your Security Software Is No Longer Working
There are lots of malicious software that is programmed to bypass many security software that is installed on your system, especially free antivirus software. Sometimes, your free antivirus cannot even detect any threat, or it might look like it is completely disabled or no longer working. There is no longer always-on security scanning system on your device even though you never disabled such a feature from your antivirus software. If that happens, then you might be at risk of a data breach that can affect your online privacy negatively.
How to deal with it: Uninstall your current antivirus software and download or install the better version of the antivirus software, preferably the premium version. Then, do a complete scan for your system.
4. Everything Is Slower When You Use Your Device
If any malicious software that works in the background is eating your system resources that causes it to slow down considerably, then there is a big chance that your system has been infected. If you no longer access your software or apps as smoothly as before, despite not running any demanding software or apps, then be sure to check the security of your device. When everything seems to be slower, it is a sign that there is something wrong with your device.
How to deal with it: Find a program that is making the problem by opening the task manager and close that program. Also, try to uninstall the program from your system. Then, run a full scan in your system with your antivirus and anti-malware programs.
5. You Receive Regular Spam Messages On Your Email Accounts
Another sign that your privacy might be at risk is that you start receiving many spam messages on your email accounts, which mostly consist of phishing links and scams. This is strengthened by the fact that you never receive such types of messages before. This is because many hackers are trying to lure you into opening these messages and clicking on the links within the messages that will lead to a fake website. Then, you will enter your username and password on the fake website so that the hackers can steal it from you. If this happens to you, beware of the security of your online privacy.
How to deal with it: Don't open such spam messages and delete them immediately from your inbox. You should also report those messages as spam to your email service provider. No further action is required after that.
Those are the 5 signs that your online privacy is at risk and how to deal with it. As an internet user, you have to be aware of whatever you do online. You have to ensure that your system is completely protected from any possible threats by installing various security tools. Also, installing a premium VPN software is a recommended step to encrypt your browsing activity and hide your IP address from any type of third-party surveillance and monitoring.