Nowadays, there are lots of VPN service providers that offer their services with affordable rates, as well as giving the users various features that can protect their internet connection further. There are even VPN services that offer their services for free, which means that you can use their virtual private network without paying for a monthly or yearly fee. However, it comes with many limitations, and they usually restrict their bandwidth or internet traffic.
What Type of VPN Services to Avoid At All Costs?
With the increasing demand of VPN connection due to various internet restrictions that are applied by many governments worldwide, many internet users want to regain their freedom in their online activities. This is why VPN connection is increasingly becoming more popular, and with that popularity, more and more new VPN service providers are available.
However, you have to understand that since VPN services are in abundance nowadays, it is becoming increasingly difficult for you to choose the right one. In order to be able to pick the right VPN service for you, you should be able to distinguish the good from the bad. Here are 5 signs of a bad VPN service provider, which you need to avoid at all costs:
1. It Doesn't Have Any Reputation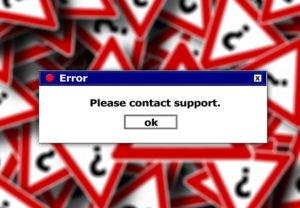 Don't immediately get hooked to a VPN service provider unless they have a proven reputation to back up their claim. This is especially true for new VPN service providers. Usually, a new VPN provider will offer a service that is claimed to be better than what is already available. They will claim that they will be better in protecting your online security and privacy. They claim that they have better servers, better speed, better encryption, and so on. Always take a look at what people say about this VPN service before you decide to use it. When it comes to choosing the right VPN, reputation comes first.
2. It Offers Really Cheap Rates With Free VPN Available
Normal VPN service rates can range between $6 – $11 per month, depending on the features that they offer to their customers. However, if you see a VPN service provider that offers a very cheap rate for their service, and they offer free VPN service as well, you should be aware that they might be a bad service provider. Unless they are running some sorts of promotion, do not approach this type of VPN service. This is especially true if the free VPN service is bombarded with countless ads, and it is very slow.
3. It Imitates A Popular And Reputable VPN Service Provider
Let's say you find a really good new VPN service provider. But, there is something fishy about it. The overall website resembles a popular VPN provider that you already know, and it offers similar features and technology. It is available for you at a much cheaper rate, way below the standard monthly or yearly rate. Usually, this type of VPN service provider is a fake VPN service that tries to imitate a popular one in the hope that they can look more reputable for the customers. If you find this type of virtual private network provider, be sure to avoid it.
4. It Doesn't Provide Enough Information In The Official Website
A VPN service provider that only provides information about their rates is not worth your attention. If you cannot track the company that is behind this shady VPN service, then don't use it. When choosing a good VPN, you should take into account about the company information behind this service. The company should have an established headquarter or office somewhere, and you should be able to reach it by various methods, such as by snail mail, telephone, chat, and email. Also, the official website should provide plenty of information for the users to learn about the details of their VPN services.
5. It Is Too Good To Be True
If a VPN is too good to be true, then it usually is fake. You should always remember this. There is an ongoing cost for the service provider to maintain their VPN servers, and that's why they cannot charge the service too cheap. If they offer cheap rates, they will usually dumb down the features in order to match with the cost of maintenance of the service. So, if a VPN service provider is offering you a very cheap rate or a free VPN without a catch, or with full features, then it is usually the service that you want to avoid. Remember that there are many fake free VPN that instead of protecting the user's data, they steal their data for their own purposes. Just be aware of the existence of such shady VPN services.
Those are the 5 signs of a bad VPN service provider which you should avoid at all costs. It is always better to spend some money per month for a good quality VPN that will truly protect your privacy online, rather than to risk yourself with a shady VPN provider. So, choose your VPN wisely.