There are many ways to use VPN or Virtual Private Network, such as by using mobile VPN apps, desktop software, browser extensions, or VPN browsers. Each of the methods have their own benefits and disadvantages, so you have to understand about the method that you want to use before you start using it. For VPN browsers, the way to use the private connection is simple. You just need to download the browser that has embedded virtual private network in it, and start using the browser right away. The connection that you make using this browser is automatically encrypted. One of the examples of VPN browsers is Tor browser.
Now, why should you start using this type of browser? That's because sometimes, you don't need a full-featured virtual private network connection just to protect and safeguard your data transmission or maintain your online privacy. You simply need one browser to use, and use that browser whenever you want anonymity online. Here are 5 reasons to use a VPN browser to protect your browsing activity in a simple way:
1. You Don't Need The Hassles Of Installing The VPN In Your Devices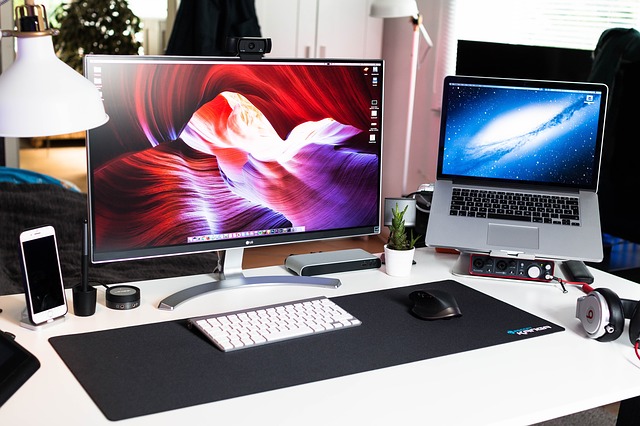 Sometimes, installing a VPN software can be a hassle, due to the complicated steps required for you to follow. This is especially true if you are using open-source VPN, which will be quite confusing for non-techie users. Also, if you are completely new to VPN, setting up the software for various devices that you have, especially the routers, can be quite troublesome as well. However, when you use a VPN browser, you simply need to install the browser, just like installing regular browsers, and the virtual connection is already set up within the browser. So, you don't need to perform the additional setup processes.
2. You Use The Private Connection Only When You Want It
When using this type of virtual connection, you don't need to worry about switching the private connection on and off manually. You only use the private connection when you want it, and it's so simple to do. You simply start the browser and explore the internet using that browser. If you no longer want a private connection, you simply close the browser and use regular browsers to access various websites on normal connection. This is a great feature, especially if you only need a VPN for certain types of online activity, such as banking and shopping.
3. It's Usually Free Of Charge With High Quality Encryption
A VPN browser usually doesn't cost anything for you to use, and most of them are open source. It means that while it is free, it doesn't try to take advantage of your browsing data in any way. They are usually made by non-profit foundations, which have genuine interests to take back the freedom of the internet. Please differentiate it with many free VPN services that are available online, especially for mobile devices, since those services are usually commercial services and there is always a catch when you use such free VPN services.
4. Perfect For On-Demand Online Anonymity
The good thing about the private VPN browser is that it is perfect when you need on-demand anonymity online. When you need some private browsing sessions, you simply start the browser, and then you will be able to cover your browsing trace easily. But, when you want a regular browsing session, which doesn't require any anonymity, you can simply use the other browsers to surf the internet. And since the private browser doesn't affect your entire system connection, you can only use it when you really need it, which is very convenient for most users.
5. It's Better Than The Incognito Or Private Browsing Mode
Each regular browser has their own Incognito or Private Browsing Mode. Don't confuse it with the VPN browser. The Incognito mode in most browsers is aimed to make your browsing private only for your own computer or device. It means that when you use this private browsing mode, your browser will not remember your browsing history during this session. However, your ISP or the government can still track your browsing history even if you are using this incognito mode. With a VPN browser, your browsing session is always private, since the ISP and government cannot track your browsing activity, and your data transmission is always secure all the time.
Those are the 5 reasons why you should use a VPN browser to protect your browsing activity in a simple way. It is simply because you only need to install the browser to your device without any additional setup process. And then, you can start using the VPN connection automatically using this browser. Best of all, it's free and completely secure, so you don't have to worry about any security risks that may happen during your browsing sessions.