There are hundreds of free VPN apps that you can easily find on the app store today, and they offer more or less the same services. They offer virtual private connection without any subscription costs for you, which you can use to bypass any blocked websites on the internet. With these free VPN apps, it is very easy for you to access various content that is region-restricted and not available in your country.
However, most of these free private connection apps are known to be dangerous, as they don't protect your private information along the way. As such, using such free apps might be risky for your online privacy, especially when such apps are known to have some malware and spyware embedded into it, which are designed to steal your private information as you use them. But, does it mean that you can't use any of these free VPN apps? Of course not. There are still good free VPN apps that you can use, which are not in any way harmful for your privacy. Here are 5 characteristics of good free VPN apps that you can safely use on your devices:
1. They Are The Free Version Of Reputable VPN Services
You can't trust free virtual private network apps that are released by unknown developers or publishers. This is because anyone can release their own apps on the app store today. So, a VPN app can be created by unscrupulous individuals with the goal to steal your data or spy on your daily internet use. The company that is behind the application needs to be reputable VPN services that are trusted by their customers all over the world. Only then you can use their free apps without any problems.
2. They Are Fast And Reliable With Only A Small Difference As Compared To The Premium Version
The free VPN apps need to have their premium counterparts. In other words, the apps shouldn't be completely free to use because if that is the case, then the company will need to use your data as the way they make money from the applications. When they have the premium counterparts, it is clear that they are using the free version just to promote the premium version. This way, they will keep the quality of the free version similar to the premium version, with only a few features being removed.
3. They Still Include The Privacy And Security Protection Features
Most of the ad-supported free VPN applications that are available today are focused upon allowing you to bypass the restrictions imposed by your government or ISP. In other words, they are there to help you access blocked websites that are not normally available in your country. However, the real function of a virtual private connection should be to protect your online privacy from anyone who wants to spy or monitor your online activity. Thus, a good free VPN app should still have this main function in place instead of just focusing on bypassing the government restrictions.
4. They Might Have Bandwidth Limit, But Still Enough To Be Used For Regular Browsing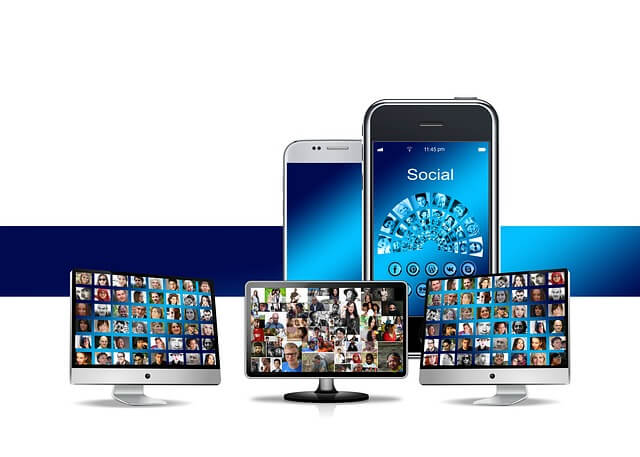 Choose the free virtual private connection service that provides you the reliable connection that you can practically use every day. There might be bandwidth limit, which is fine, but you need to choose the one that offers the proper amount of bandwidth limit per month. It is impractical to use a free VPN connection that only offers 500MB free data per month, but it is much more practical to use a free VPN that offers 10GB of data. You can still use it for daily browsing, online shopping, online banking, and the like, without having to be afraid of reaching the bandwidth limit in just a few hours.
5. They Offer A Variety Of Server Locations, Although It Might Still Be Limited
Many free VPN applications that you can find nowadays will not allow you to choose your own private servers. Instead, they give you random servers that you cannot control at all. Sometimes, it will give you the US server, sometimes the Singapore server, and sometimes it will be another server. You can't have any control on the server selection, which is bad. So, you should choose the one that offers a variety of server locations, although it is still limited. What's important is that you have full control on what server to use in each browsing session that you have with the VPN application.