There are tens of millions of people who are using VPN on their mobile devices today. One of the reasons why is that because it is so accessible for them, and there are no complicated stuff to follow in order to start using the private connection. In fact, they simply need to install a VPN app from the app store and connect to the private network right away. After all, the great majority of VPN apps are available for free, so they can use it right away without having to worry about paying the subscription.
However, with the massive increase of the VPN connection for mobile users, there is a speedy increase of the number of virtual private network apps available on the app store. With this increase, you need to be more aware not to install the bad apps on your devices because you can't trust each private connection apps that are available out there. Many of the apps don't truly protect your online privacy. Here are 5 types of VPN services you must not use on your mobile devices:
1. Virtual Private Connection Released By Social Media Platforms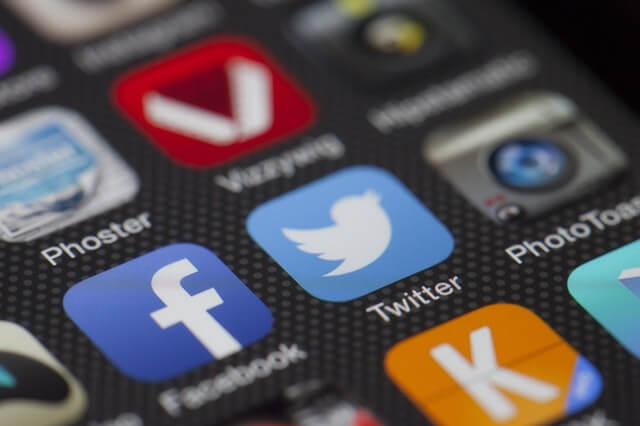 Facebook recently launched a VPN app that is called Onavo (Facebook Protect), and it claims that it helps protect the privacy of the users who install it on their mobile devices. However, experts have found that Onavo is actually not protecting the privacy of the users, but instead it is invading the user's privacy. Many experts have noticed that Onavo VPN offers way less privacy protection than any regular virtual private network service subscription, and in fact, some of them don't recommend the users to use this app.
There will probably be more VPN apps released by various social media platforms that claim to protect your privacy for free, but in fact, it might not be the case. Thus, it is advisable that you don't use any virtual private connection service released by social media platforms, because after all, social media platforms are interested in knowing more about you and collecting your data instead of protecting your privacy.
2. VPN Apps Bloated With Ads Everywhere
Don't be enticed with the word "FREE" when you browse through the app store while trying to find the best private network service. In fact, the free premise of most of the VPN apps on the app store comes with a big catch. The first catch is that they don't really want to protect your privacy, but instead they want as many users to use the app to make it possible for them to earn more profits out of the ads displayed on the app.
A VPN app with lots of ads that are displayed on the user interface is not a good sign of a good virtual private network. A good private network service will help the users to get rid of ads from their browsing activity to prevent any third parties from collecting your browsing data through the ads.
3. Private Connection Service From Unknown Service Providers
Did you find a new and seemingly good VPN service on the app store? If you know nothing about the company behind such a service, be aware of it. At least, you should wait some time until it has gained a good reputation as a good virtual private network provider. Why? This is because there are shady companies that try to set up a free VPN service for the users just for the purpose of collecting their data.
A private connection service that is unknown should be avoided at all costs, and instead, you should stick to using the one that is offered by a well-known and reputable VPN service provider.
4. Free Virtual Private Connection Services
When choosing a VPN, you need to at least prepare some money to subscribe to the service. This is because using a free virtual private network these days is too risky for your online security and privacy. The hundreds of free VPN apps that are available for the mobile devices out there don't offer any better protection for your online privacy when you compare them with the real premium VPN services. They only let you bypass some blocked websites to give you the assurance that you are using a private connection.
In fact, these free private connection services will give you only disappointments and frustrations because of their many problems. As you might already know, these services usually have problems with their private servers, security, and other things. And also, they offer no support for you as the free users.
5. Private Connection With Various Limitations To Use
Why would you want to use a VPN that gives you lots of limitations while you can pay a small monthly or yearly subscription fee to get all the features? Most free VPN apps that are available for mobile devices today will give you lots of limitations to use unless you upgrade to the premium plan if they have any. They will give you limited bandwidth, limited server choices, limited security features, and other limitations. It's better for you to stay away from this type of VPN apps.
Those are 5 types of VPN services you must not use on your mobile devices. The best way for you to enjoy the best quality of private connection on your mobile devices is to subscribe to a premium VPN plan and install the mobile version of the software. It will ensure that you get the best protection for your online security and privacy while you are on the go.